Move cursor over image to zoom.
Click on image to zoom.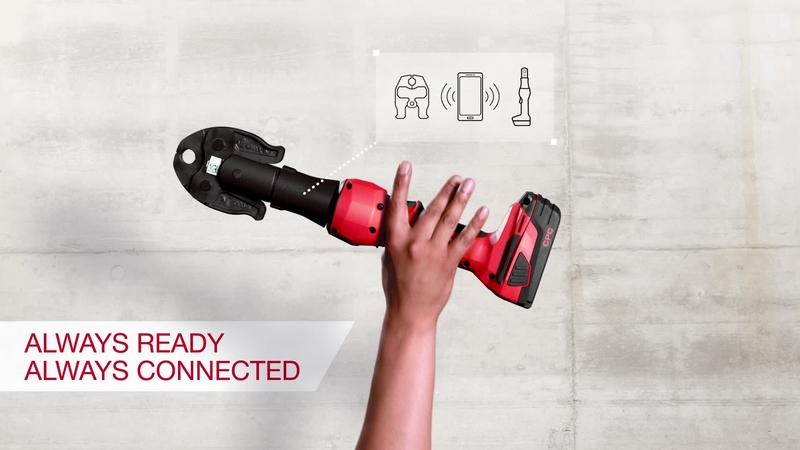 NPR 19-A pipe press tool - a strong connection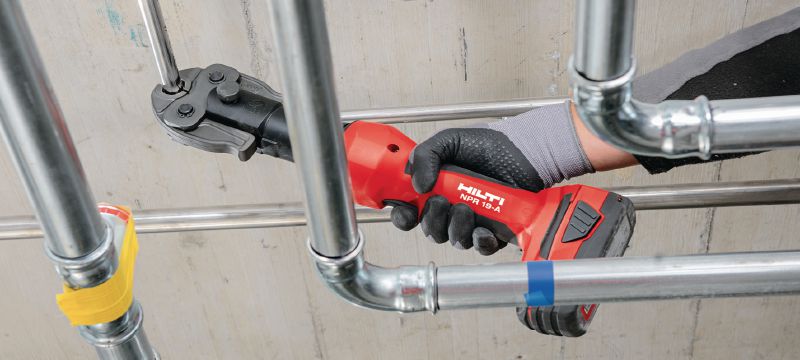 Move cursor over image to zoom.
Click on image to zoom.
NPR 19-A Pipe press tool
New product
Item #r7794691
Compact 22V cordless press tool for metal pipes up to 35 mm and plastic pipes up to 40 mm
Press force: 19 kN
For use with jaws: NPR PM **
Pressing capacity metal pipes: 35 mm
More technical data
Features & Applications
Features
Rotating head – 350 degree rotation to allow for access in many applications
Safety locking pin – can only be closed in correct position
Automatic jaw retraction – returns to initial position once press operation is completed
Pressure sensor – tool does not retract unless the right pressure has been achieved
Safety warnings – audio-visual signals to warn the operator in case something went wrong
Applications
Pressing range up to 35 mm for metal pipes*
Pressing range up to 40 mm for plastic pipes*
*These values are system dependent. In order to ensure correct and safe pressing, consult the original instruction manual from the system supplier
Services
Hilti Tool Service
5 days or free
After 2 years repair costs are capped
3-month no-cost period after each paid repair
One click or call is all it takes – we do the rest
More information about Tool Services
Fleet Management
We manage your tools so you can manage your business.
Monthly usage fee covering all tool, service and repair costs helping to ensure absolute cost control and back-office efficiency.
Individual labels and online visibility provide tool fleet transparency
Theft coverage helps to reduce financial risk and unexpected expenses.
More information about Fleet Management