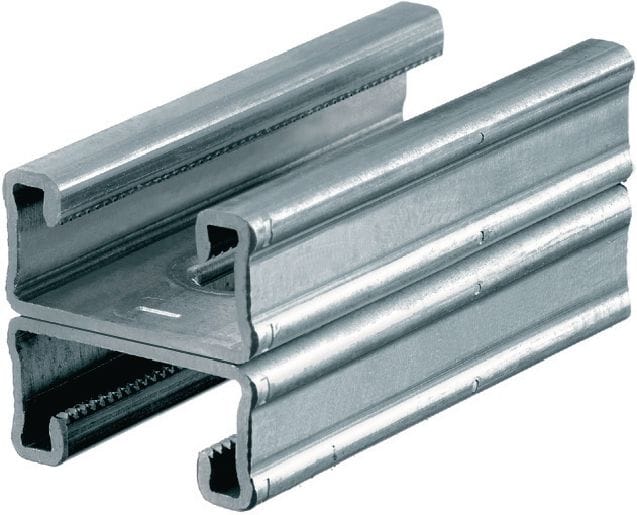 Move cursor over image to zoom.
Click on image to zoom.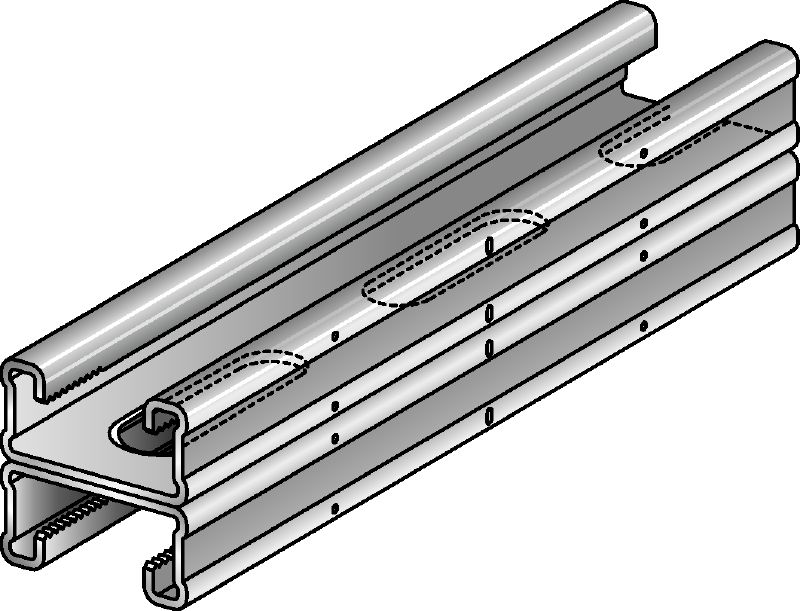 Move cursor over image to zoom.
Click on image to zoom.
MQ-21 D-R channel
New product
Item #r4315
Stainless steel (A4) MQ installation double channel for medium-duty applications
Height: 41 mm
Material thickness: 2 mm
Material composition: Stainless steel, 1.4404 (A4) – EN 10088, AISI 316L
More technical data
Features & Applications
Features
C-profile with serrated edges – for higher pull-out and shear capacity
Installation on both sides possible – for high application flexibility
Pre-marked dimensions – for rapid installation, assembly and cutting
Versatile and flexible due to modular channel system
Sound insulation elements available for all MQ installation channels
Applications
Recommended for installation in industrial atmospheres or areas with heavy condensation
Modular support systems for piping
Modular support systems for air ducts and cable trays
Modular support systems for 3D structures
Wall-mounted installation
For approval or certificate information, please see individual items.