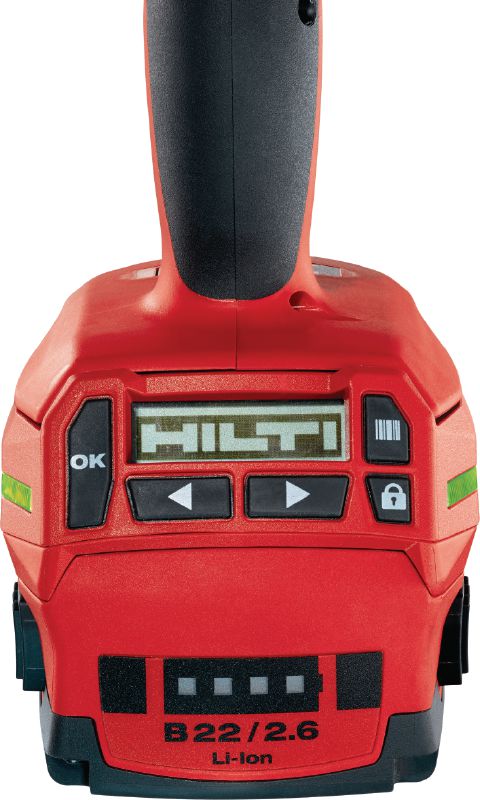 Move cursor over image to zoom.
Click on image to zoom.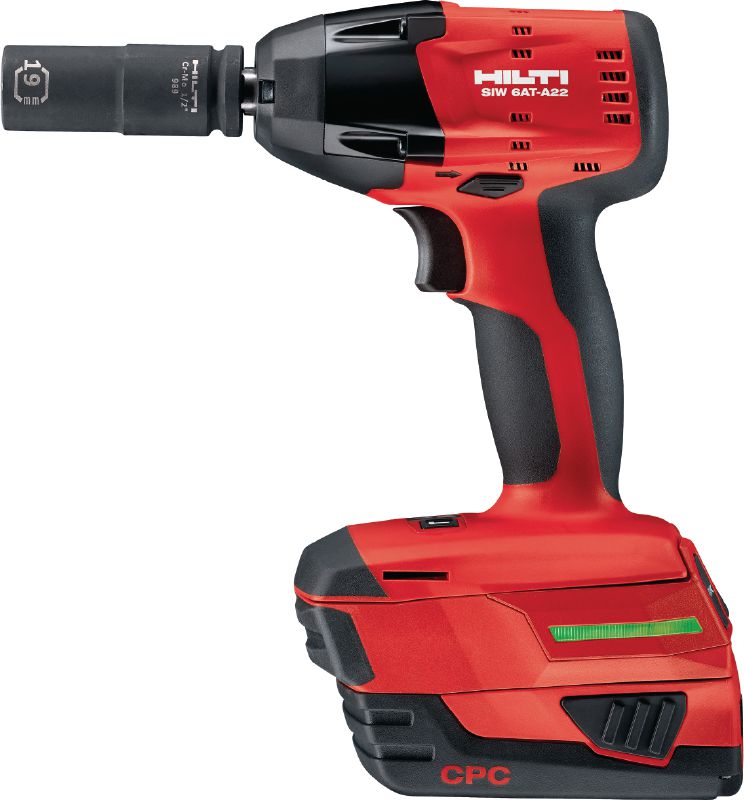 Move cursor over image to zoom.
Click on image to zoom.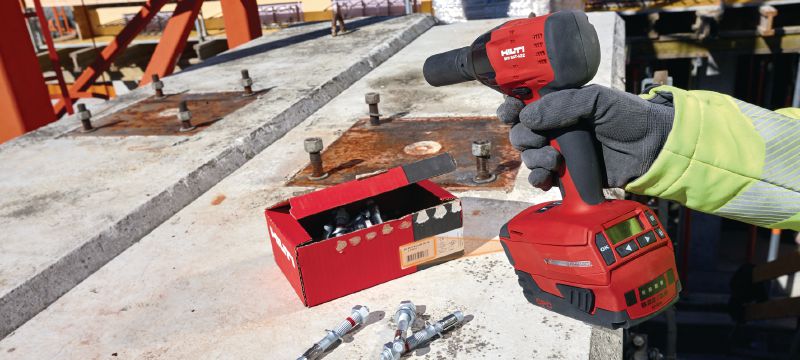 Move cursor over image to zoom.
Click on image to zoom.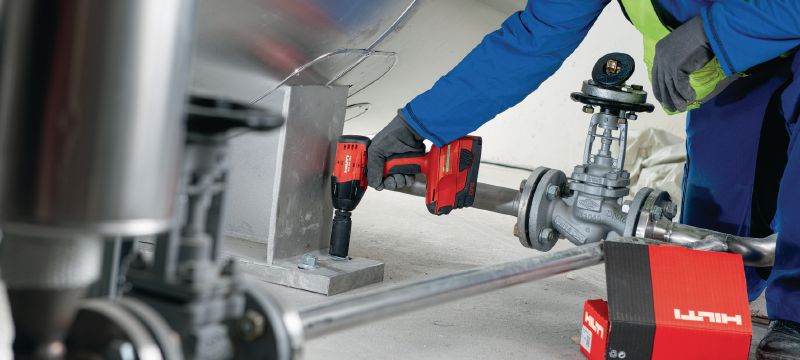 Move cursor over image to zoom.
Click on image to zoom.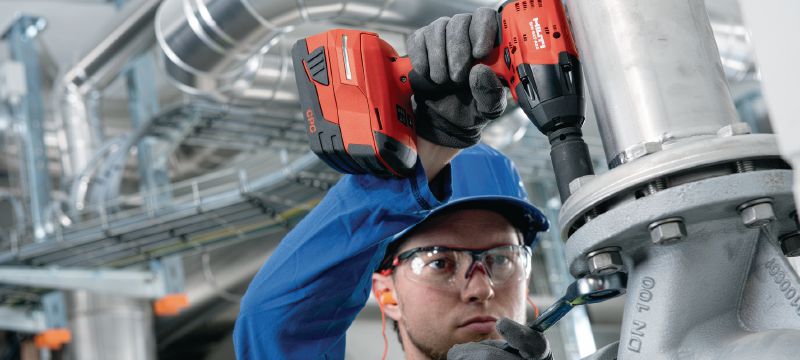 Move cursor over image to zoom.
Click on image to zoom.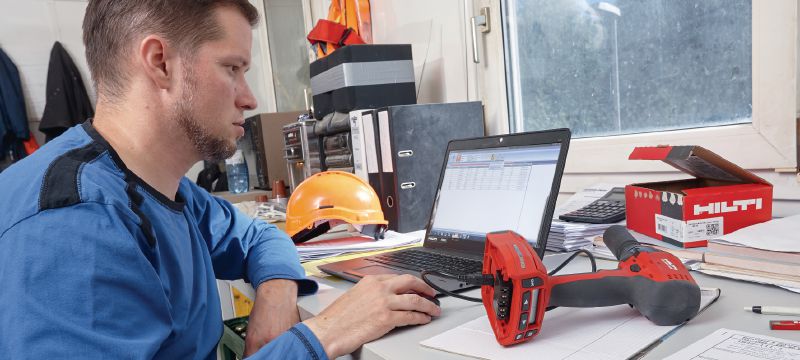 Move cursor over image to zoom.
Click on image to zoom.
SI-AT-A22 Adaptive Torque module
New product
Item #r4838537
Adaptive torque module to equip the SIW 6AT-A22 for anchoring and bolting in line with approvals
Accessory type: Adaptive torque module
Weight according to EPTA Procedure 01/2003 without battery: 0.26 kg
Dimensions (LxWxH): 143 x 98 x 46 mm
More technical data
Features & Applications
Features
First impact wrench-based Adaptive Torque system (SIW 6AT-A22 and SI-AT-A22 module) on the market for installing Hilti expansion anchors, fastening to cast-in anchor channels, assembling modular support systems or metal-to-metal bolting
In line with ETA stud anchor approvals
Barcode scanner for easy, efficient setup while reducing opportunities for mistakes
Documentation of executed fastenings together with the Adaptive Torque (AT) documentation software for better accountability and back-office efficiency
Standard impact mode for setting concrete screw anchors
Applications
Setting Hilti HSA, HSA-R, HSA-R2, HST3, HST3-R, HSL4, and HSL4-G anchors from M8 to M16 in concrete
Setting Hilti HST2, HST2-R anchors from M8 to M12 in concrete; and HSL3 PAX85 M10 in concrete hollow core slabs
Repeatable, controlled fastening of metal bolts up to M16
Assembling MI, MQ, MIQ and MT modular support systems using compatible connectors (including MQN push button connectors for MQ systems)
Installing T-bolts in HAC-V cast-in anchor channels for fastening curtain wall facades, elevators and MEP installations
Services
Hilti Tool Service
5 days or free
Servicing is free of charge for up to 2 years, including wear and tear, pick-up and delivery
After the no-cost period, repair costs are capped
3-month no-cost period after each repair
One click or call is all it takes – we do the rest
More information about Tool Services
Fleet Management
We manage your tools so you can manage your business.
Monthly usage fee covering all tool, service and repair costs helping to ensure absolute cost control and back-office efficiency.
Individual labels and online visibility provide tool fleet transparency
Theft coverage helps to reduce financial risk and unexpected expenses.
High-performing tools and latest technology help to increase jobsite productivity.
Loan tools during repair to reduce downtime.
More information about Fleet Management
PUT AWAY YOUR TORQUE WRENCH
Achieve ETA certification for anchor bolt installation into concrete with the introduction of the new Adaptive Torque System
Over-torqued and under-torqued anchors are among the most common causes of failed jobsite inspections.
Independent studies have identified poor construction procedures as one of the main causes of structural failure, while the American Construction Inspector Association reveal that over-and under-torqued anchors are the number-two reason for failed jobsite inspections.

And maybe it is no wonder, when the available tools do not match the current demands. To correctly install an anchor your choices are between a slow and imprecise torque wrench, cumbersome torque bars or a powered impact wrench, which lets productivity soar while safety and reliability slump.
Now, with Hilti's Adaptive Torque (AT) system, you don't have to compromise.

The AT system is made up of three components:
SIW 6AT-A22 cordless impact wrench: it looks and works like the previous Hilti SIW 22-A cordless impact wrench but is equipped with intelligent electronics, a more robust anvil and a sleeker nose which can reach into tighter spaces.

SI-AT-A22 AT module: a small, very light interface which slots in between the impact wrench and battery. It crunches live data from the SIW 6AT-A22 to recognise when an anchor has been correctly installed.
Documentation software: Ensures that the AT module's job history can be transferred to a computer and used to create a detailed installation certificate.
AT-ready tools are equipped with the sensors and on-board intelligence to confirm if an anchor has been torqued according to ETA approvals. The operator simply inputs which anchor is being used – simply by scanning the box with the AT module integrated barcode reader – and the tool does the rest. Afterwards, the tool can be connected to a computer to instantly generate an installation report, offering inspectors and specifiers a guarantee that the work has been carried out exactly as specified.

PASSES THE TEST, EVERYTIME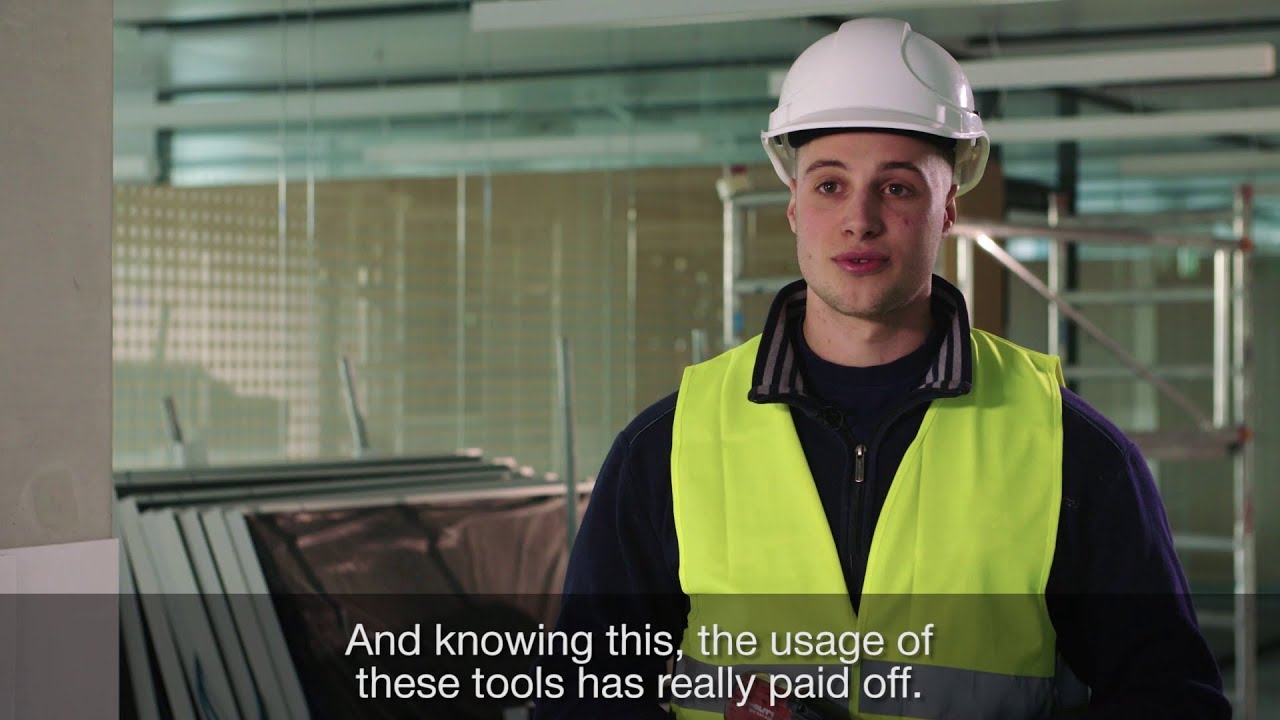 Simple, Fast, Effective
Select your anchor
Use the AT module's built-in scanner to read the barcode on your box of anchors. The SIW 6AT-A22 impact wrench then adjusts the torque setting to meet certification requirements. Tap the lock button to confirm your selection and proceed with your application.
Pull the trigger
With the SIW 6AT-A22 impact wrench, all you need to do is pull the trigger and let the tool work. As soon as the SI-AT module lights up green, you know the anchor has been torqued to exactly the right level to comply with ETA approvals.
Adjust and retorque
Sensors in the SIW 6AT-A22 recognise if an anchor has been loosened and, on retightening, will restore the correct torque, giving you confidence that the anchor has been correctly installed. With the AT System you can adjust and re-torque up to three times.
Minimise installation errors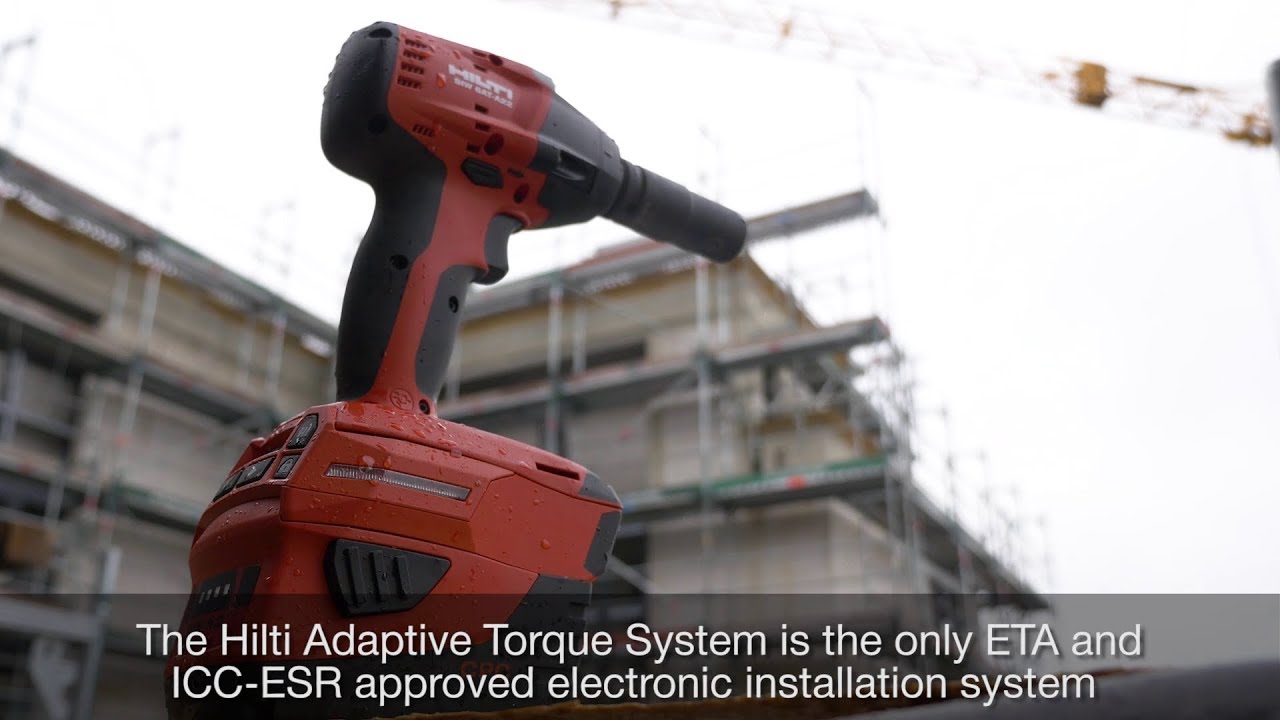 Safety, productivity, approval
Generate your report easily
Full accountability has never been easier: Simply connect the AT module to a computer using a standard USB cable and the AT Documentation Software then downloads performance data stored by the SI-AT-A22 AT module, which can then be used to produce an installation report.
The report lists all products used, the method of selection (scan or manual) and completion time and date.  
From a specifier's perspective, this report proves that the anchors have been correctly installed and meet certification requirements. From an installer's point of view, it can help you breeze through site inspections with confidence.
Change is encouraged
The SIW 6AT-A22 impact wrench is intelligent enough to detect an anchor which has been tightened and then loosened again, a function which is useful for straightening or aligning neighbouring fixtures, such as railings and windows.
During this process, the SI-AT-A22 AT module will use an algorithm, developed from over 10,000 tests, to re-tighten the anchor ensuring no over-torqueing occurs. Once complete, SI-AT-A22 provides a visual indication to the operator by flashing a yellow light, displaying a notification and playing a sound.
Discover SafeSet
SafeSet is the proven methodology from Hilti for consistently high-quality anchor installation at lightning speed.
The SIW 6AT-A22, along with the AT module, fulfils all SafeSet criteria because they save time and reduce costs while also removing scope for installation error.
Find out more