DO YOU WANT TO BE MORE PRODUCTIVE AND PROFITABLE?
Hilti can help optimise your tool park and digitalise the way you manage it with ON!Track
Some of the major challenges facing the construction industry are keeping track of plant and materials, controlling costs and managing your workforce to make sure you have enough people with the right skills to get the job done. Our research shows that inefficiencies in processes, unplanned costs and an unproductive workforce can amount to up to 25%* of the overall cost on a project, which could have a negative impact on your business and its profitability. The good news is, there are ways to reduce and even eliminate these hidden costs – the first step is to shine a light on them.
*Sources
Five Ways to Improve Productivity at the Construction Site (M.P. Rollage, 2002)
Think Formwork – Reduce costs (R.H.Lab Jr, 2007)
Does this look familiar?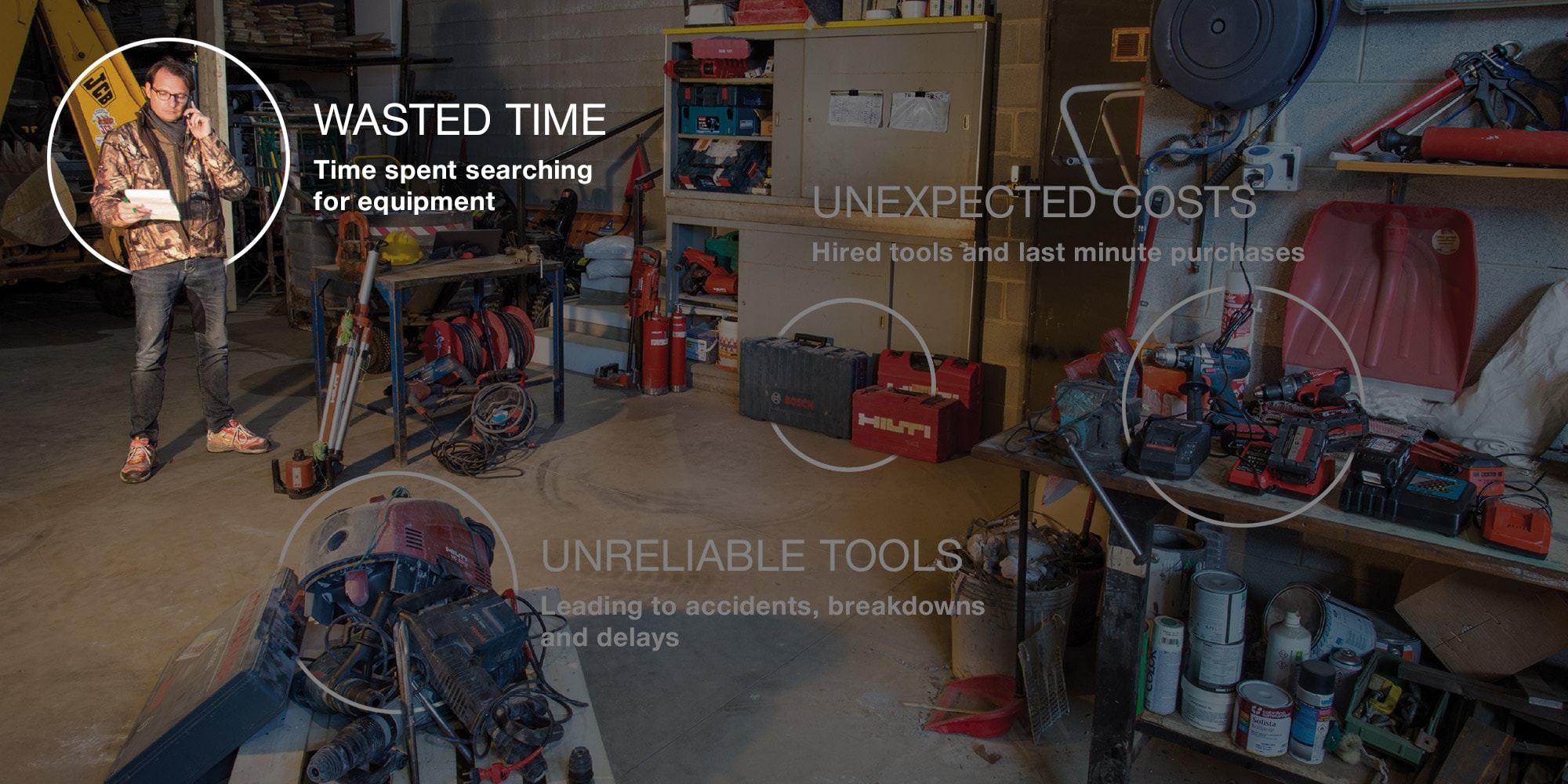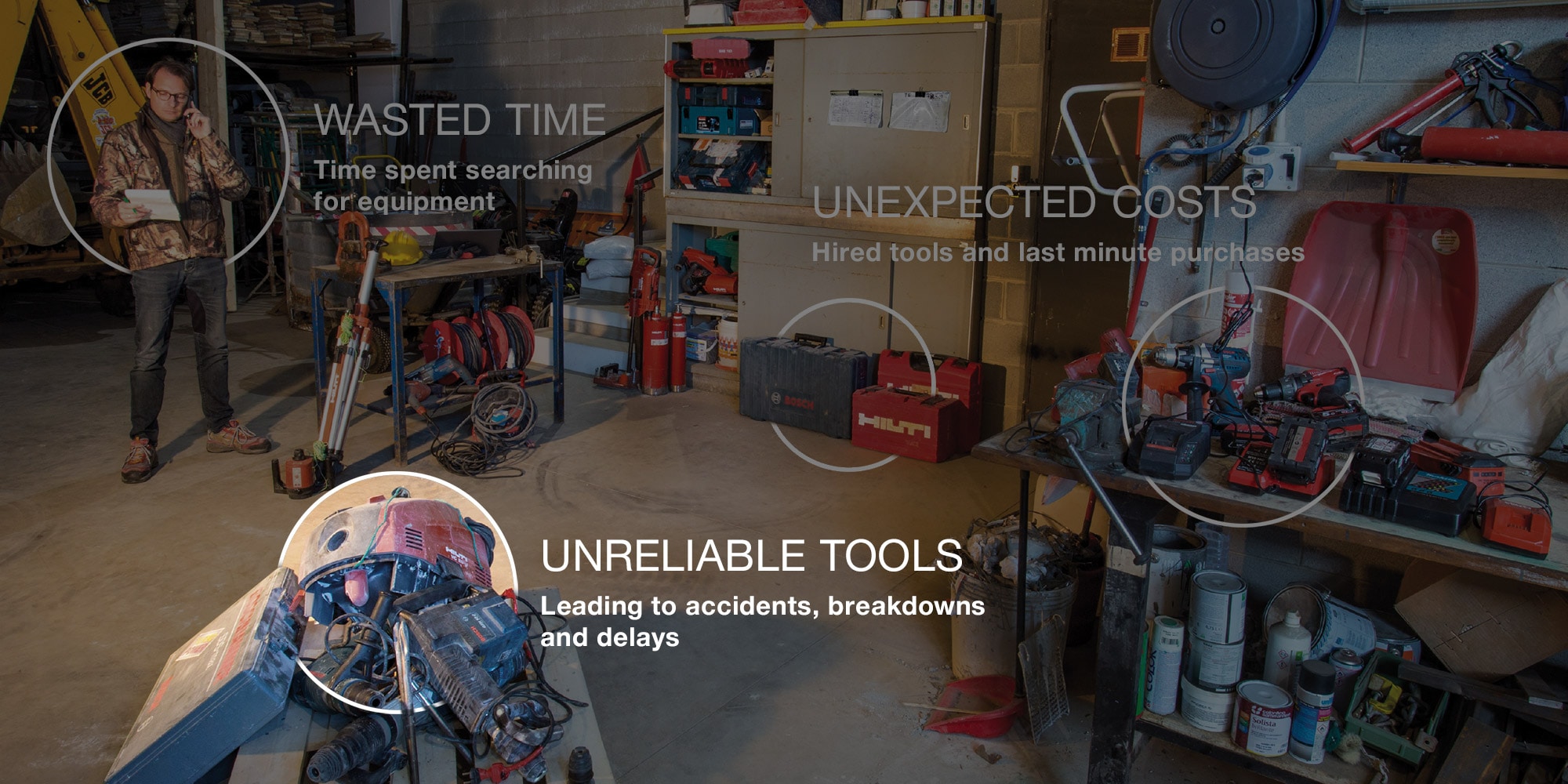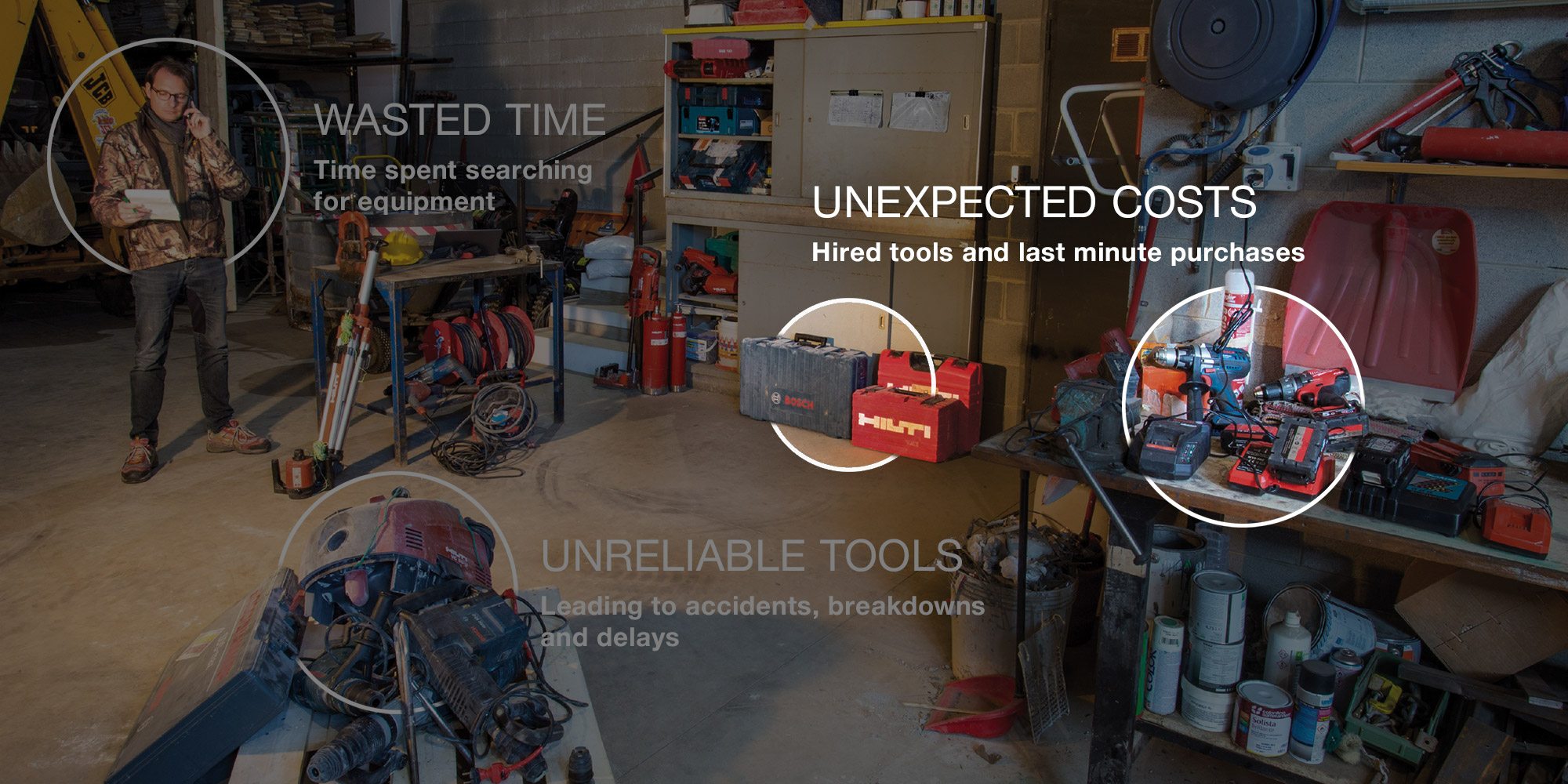 Does this sound familiar?
Costs

Speed

Competition

Reliability

Skilled workforce
SIMPLE SOLUTIONS TO YOUR EVERYDAY CHALLENGES
With 75 years of industry knowledge at Hilti, we combine products, software and services to deliver tailored, value-adding solutions. Our Service Consultants have helped thousands of Hilti customers identify opportunities to optimise and streamline their tool park and digitalise the way their tools and other assets are managed. This helps to keep those previously hidden costs to a minimum. Why not request a free consultation to see how they can help you and your business?
*sources
Five Ways to Improve Productivity at the Construction Site (M.P. Rollage, 2002),
Think Formwork – Reduce costs (R.H.Lab Jr, 2007)