Fast drilling in concrete - even with rebar
Latest Hilti TE-YX concrete drill bits, featuring a new head design and higher strength metal to cut through rebar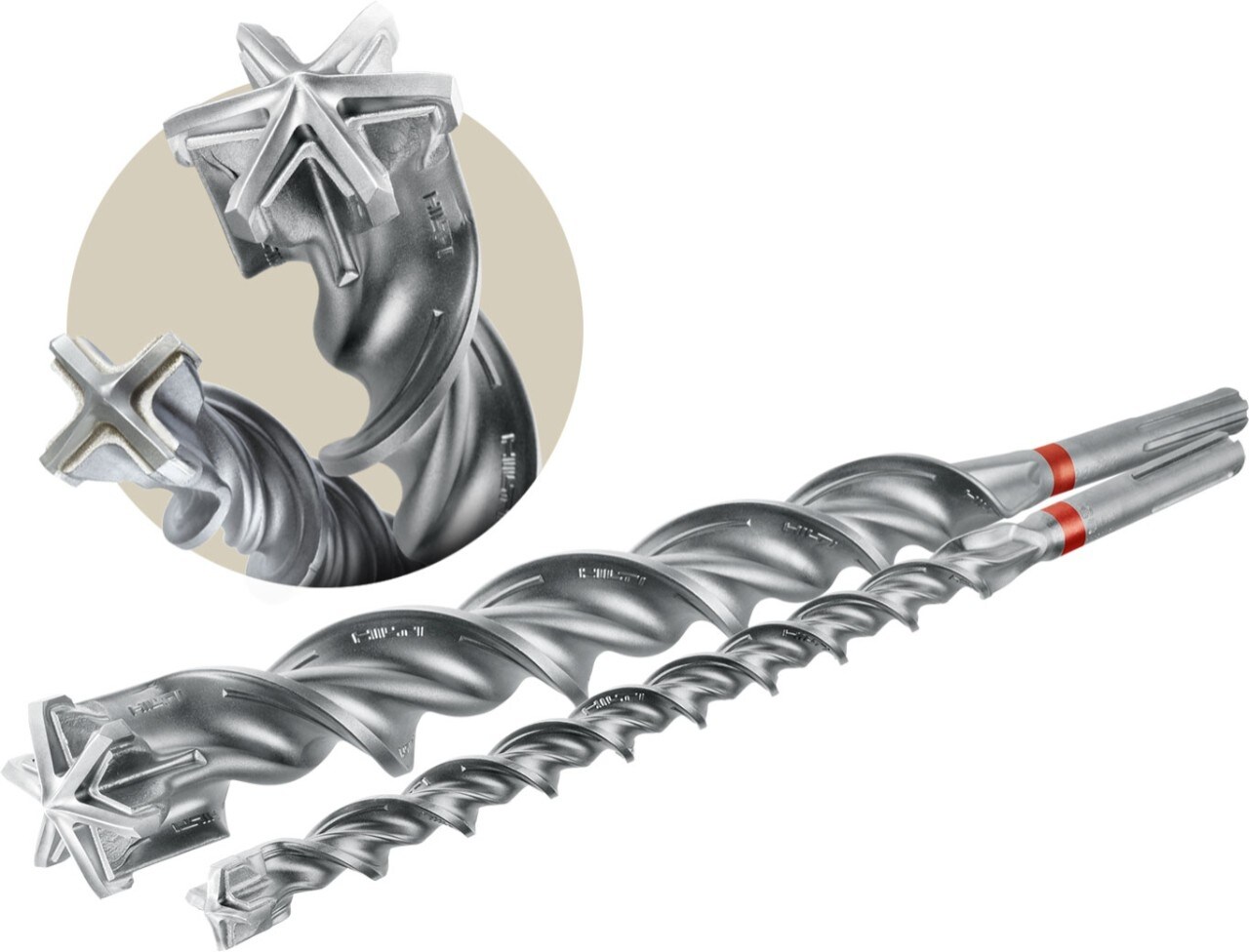 If you're drilling large diameters in reinforced concrete, you'll know hitting rebar can be a real jam! 
In fact, about two-thirds of actual drilling time is spent hitting and trying to get through rebar. This can take even longer if the bit catches or sticks, especially when drilling large diameter holes.
For serial drilling applications this hitting, catching and jamming in rebar can create a domino effect of lost time and risk of injury, potentially delaying work down the line.  
That's why we've developed the new TE-YX bit with 6-cutting edges and re-designed our 4-cutter bit to chew through rebar in no time! 
See how Hilti drill bits make a difference when hitting rebar