How Hilti detection systems are used around the world
How Hilti detection systems are used around the world
It's easy to hit a hidden object when you're working on a jobsite. By using detection systems designed to find pipes, live wires or rebar and avoid hitting them when you drill, core, saw or cut will help avoid hitting embedded objects and damaging drill bits.
Whether you're finding objects in base materials like concrete or brick, carrying out non-destructive structural inspection of rebar, locating pipes, live wires, structural steel reinforcements, post-tension cables (PT cables), pre-stressed tendons (PS tendons), concrete beams and many others – we have got you covered!
Our range of cordless detection tools and systems are shock, dust and water-resistant, each having a specific application and we're proud to support some of the most awe-inspiring feats of engineering around the world. 
SCANNING FOR REBAR, EAGLE HOUSE: LONDON UK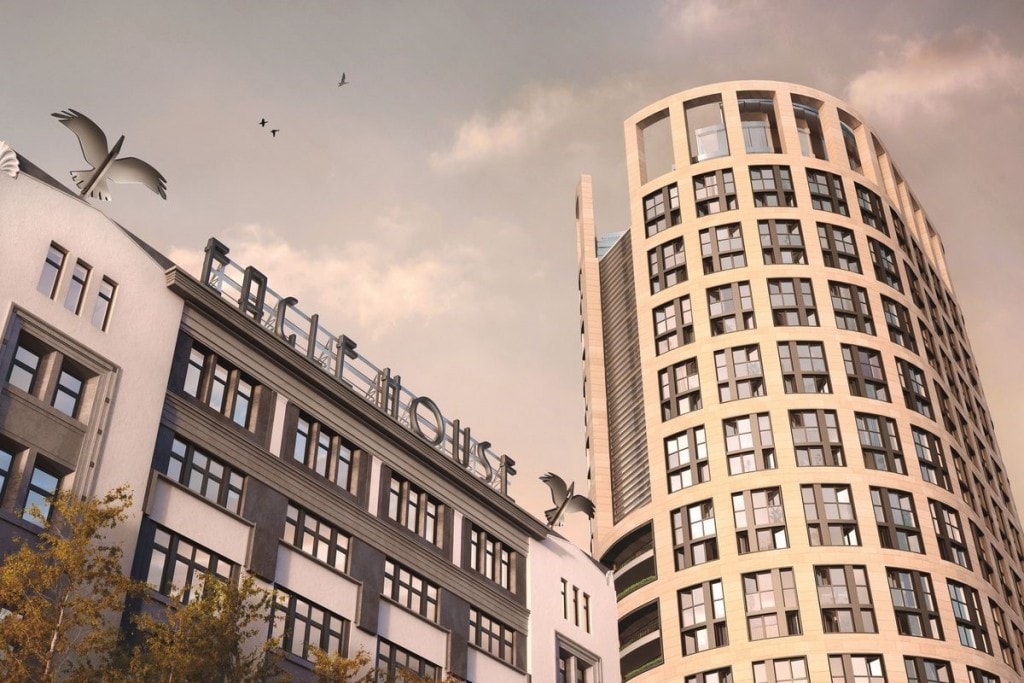 How we helped to find rebar in 18,000 square meters of concrete

Eagle House is a massive residential project in downtown London, including 276 residential units, more than 6,000 square meters of commercial space, a square and more than 30 parking lots – more than 18,000 square meters in total.
The challenge for the developers, Mount Anvil, was to find all the tendons in the concrete floor slabs, soffits and ceilings. The surveyor, Murphy Surveys chose our Hilti PS 1000 X-Scan system for the job. They needed to find rebar, rebar mesh, tendons, pipes, electric wires and other objects hidden in the concrete and structure.
Our Hilti PS 1000 X-Scan system is a pulse radar scanner, which allows you to see objects inside the structure without having to chisel concrete. It also displays real time results in 2D easy-to-read images, on a colour screen as you scan. This meant that the surveyors were able to mark up the building as they scanned.
The surveyors then used our Hilti PROFIS Detection software to analyse the data in more detail back in the office, to create 3D models of the as-built structure, and draw up reports. All of this helped to save project time, costs and effort by using a non-destructive method of testing the integrity of Eagle House before any drilling or further work.
SCANNING CONRETE TENDONS, TECH PARK II: PUNE, INDIA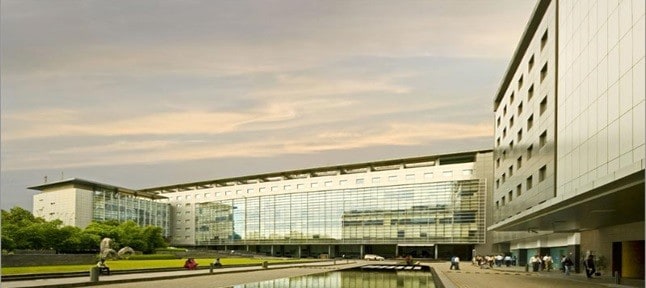 How we helped to check the safety of tendons
Tech Park II is a large IT park, equipped with high-tech support services covering an area of just under 100,000 square meters. It was completed in 2014. But during the final installations, some tendons were drilled into, where drilling wasn't permitted.
The architect and developers therefore decided to check the safety of the structure and integrity of the drilled into tendons. The Hilti PS 1000 X-Scan system Detection tool was chosen for the job. First, the X-Scan was used to detect the exact location of the tendons and to find its location and approximate depth. This scan data was then compared with the depth of the drilled holes, to see if the tendon was at the same depth and if it were possible that the tendon could have been hit.
The results showed that none of the tendons had been damaged during the drilling and the structure was safe. This was a great non-destructive way to determine the safety of the structure, saving time and preventing delay for the project.