Building Equality
It Has Nothing to do With Gender

As part of the #BuildingEquality 2018 campaign by CIF, four Hilti employees share their stories as a woman in construction – each focusing on how their career began, what helped them along the way and how we can set a precedence for future generations of women.
This time, Johanna Tynys, Product Manager – Electrical Tools & Accessories shares her story…
I am the Product Manager for Electrical Tools and Accessories at Hilti Ireland. I didn't choose a career in construction, it chose me. My family has a small metal workshop back in my hometown, known for its ability to do complex special builds mainly for the maintenance of the metal industry.
I have a Master's degree in Economics, so the logical place for me to work would have been the banking or insurance industry. However, when I was finalizing my master's thesis I was helping at our family's workshop when our then Hilti Account Manager walked in.
My brother introduced us and he asked if I would be interested in a career with Hilti and I should apply. I applied for the job and here I am, working in the construction industry ever since.
Being one of the few women in the sales side of the company at the start of my career (there were only a handful of us) and then the first female diamond specialist in Finland (4th in the Hilti world), there were few female role models for me to look up to. But all those who came before me, paved the way for my career – and for those that will come after me.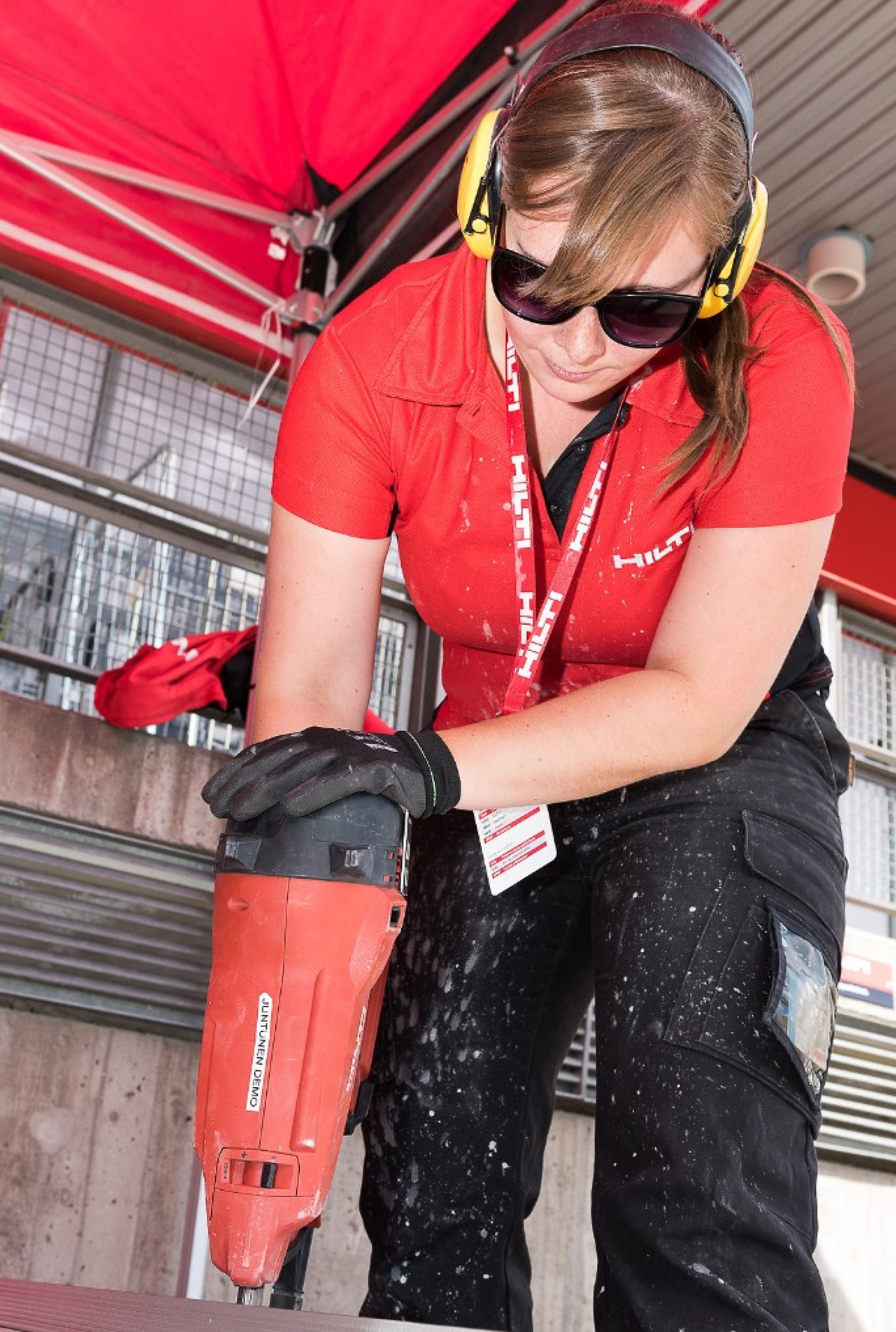 It isn't easy being the first of anything, so we will always need that one brave enough to take the first plunge into the dark. But it is not just the women who have done their jobs right, it is also all the people in a decision-making position that took a chance with them regardless of their gender.
I owe a lot to all my superiors (both female and male) this far, for recognising the sometimes-buried talent in me and giving me a chance.
We need to change the perception of what is a woman's and what is a man's job. It starts by being successful in the things we do and being ourselves while doing it. We need to stop thinking of certain characteristics as male and female and realise that it takes certain kinds of personality traits and it has nothing to do with gender.
An open and inquisitive mind will get you far – whatever you do for a living. (And some nice social media campaigns and school initiatives)
What do you think would encourage more young females to join the industry? Tweet us @Hilti_Ireland to let us know!