How to Select the Right Hilti Inserts and Fixings for Your Job
Ultimate, Premium or Standard?

We colour code our chopping boards, folders and even bins… So why not colour code consumables? Well, that's exactly what we've done.
From inserts to fixings and fastenings, we know that you need the right tool accessories and fasteners for your job. Whether you're looking for the ultimate performance in a challenging situation or a reliable product for everyday applications, you'll find what you need in our comprehensive range of consumables. So, how do we differentiate our current range?
Three lines of consumables makes it easy to choose the right one for you!
Three colours, three performance levels, three price points – all under one brand that means quality you can rely on. We've made it simple to understand, so that at a glance the differences between the product lines for all our consumables are clear as day. Our three-line approach with consistent names and colours across all product categories, makes it easy to choose the right insert, fastener, fixing, foam or other consumable you need.
For example, someone who is cutting concrete all day definitely requires a product with long lifetime and a fast cutting speed, therefore they would benefit from using an Ultimate cutting disc as opposed to an infrequent user who may not necessarily experience the full value that Ultimate brings.
What's the difference between Hilti's tool accessories and fasteners?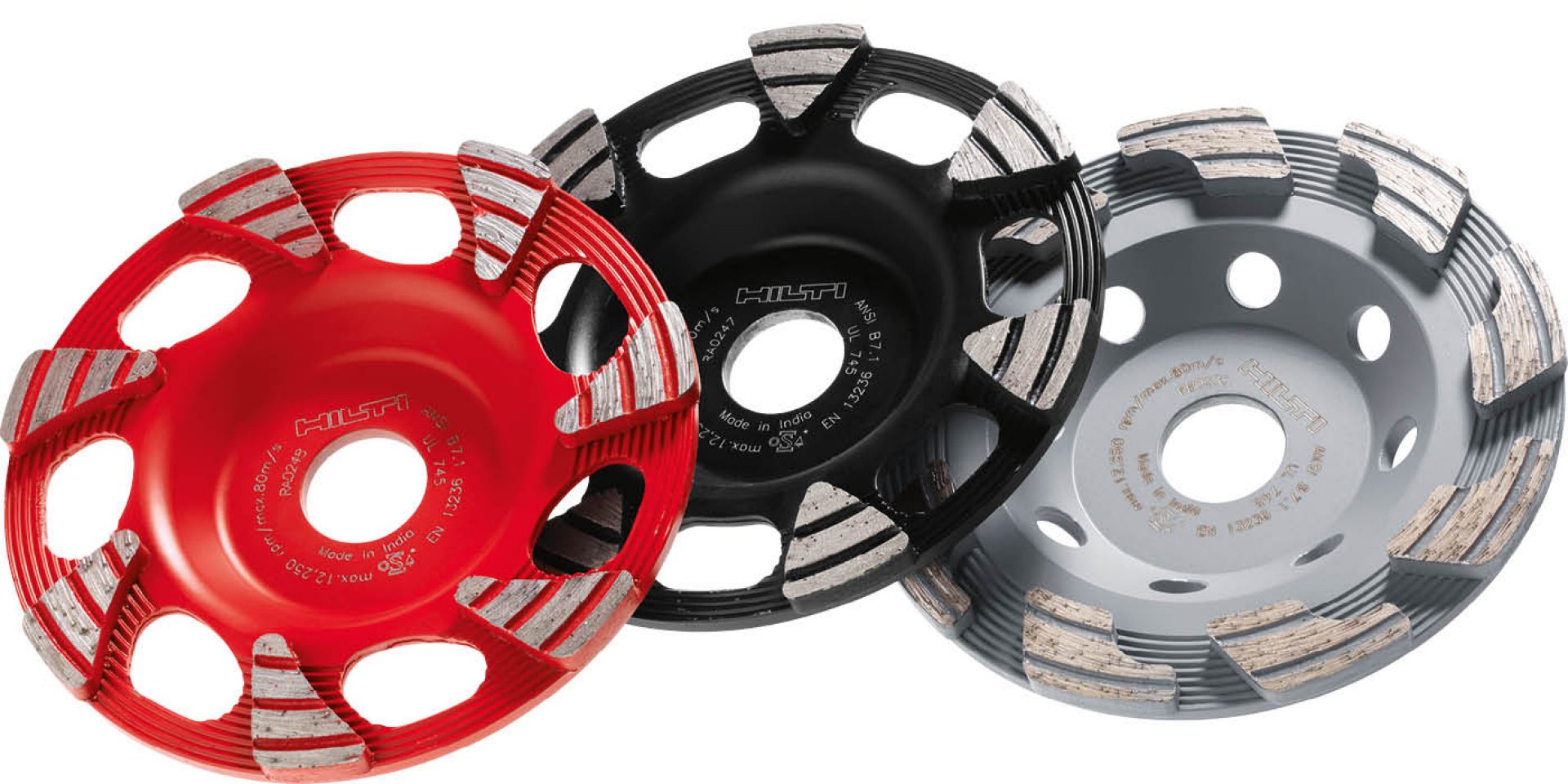 Ultimate
Highest productivity, safety and reliability. This Ultimate performance delivers lowest total cost through labour savings and product lifetime.
Premium
Impressive versatility and reliability. This premium solution delivers solid performance for demanding users.
Standard
Hilti performance at an economical price. The Standard product features lowest acquisition cost alongside Hilti's infamous quality.
Why the multi-line approach?
Over the years we have expanded the consumables portfolio to meet your needs. However, a recent survey has revealed that this has led to a challenging and complex portfolio to understand as well as differentiating between product lines (e.g. HST and HSA or TE-CX and TE-C). That's where the multi-line approach comes in.
Research has found that colour coding has an important effect on improving information acquisition and memory and as our product lines are ever-growing, it makes sense to have an easily identifiable colour system. This is how we work in our everyday lives, everything around us has a colour identification. As a result, you can now find the right consumable for your application in no time, whether that's a concrete drill bit, circular saw blade or diamond cutting disc, leaving some precious time for other essential tasks. 
Carbide Technology for Blades and Hole Saws
Using Carbide Technology, our new blades come with carbide tipped teeth that offer durability and high speed suited for the heaviest applications. Our new Carbide Reciprocating saw blades, part of Hilti's new carbide portfolio, offer the best solution for a wide range of applications.  
Meet our new carbide saw blades
SPX Metal Reciprocating Saw Blade
Best for use in metal materials, this blade is dedicated for the toughest materials such as stainless steel, high alloyed steel and cast iron. 
Metal Reciprocating Saw Blades
SPX Universal Reciprocating saw blade
With specially engineered teeth and variable toothing, this blade can cut a wide range of materials, including high alloyed steel, wood and plastic. 
Universal Reciprocating Saw Blades
Improved range of carbide hole saws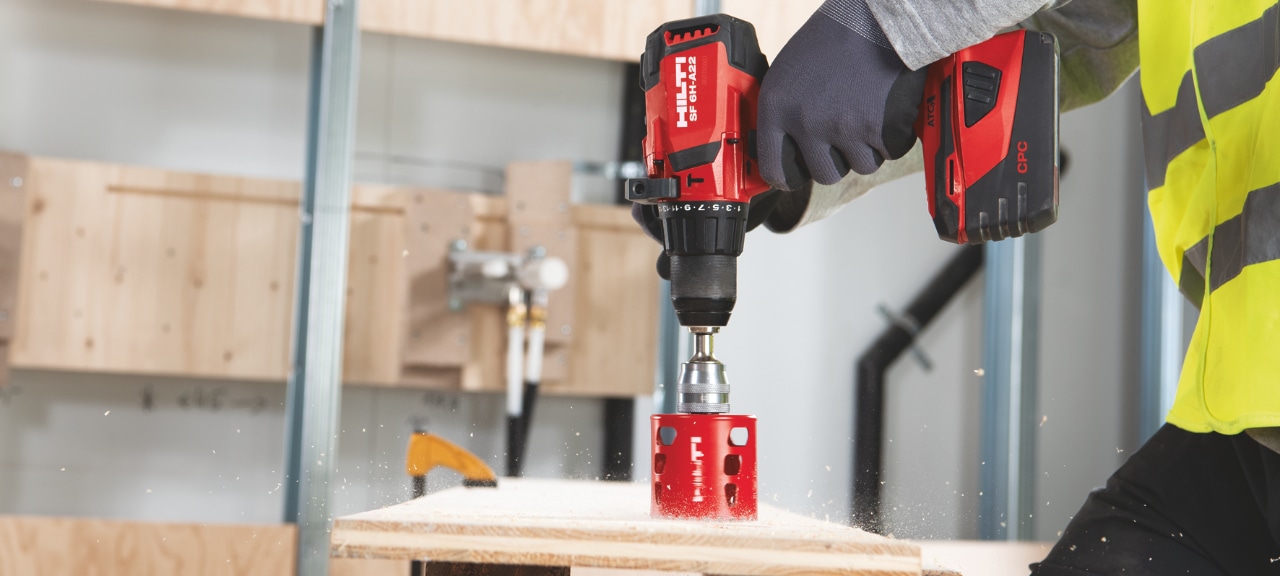 All three blades come with tungsten carbide tipped teeth for durability and high speed in the toughest of applications. It's not just our Reciprocating saw blades that benefit from this, as you can now find the right hole saw for any application with our new and improved range of Carbide Hole Saws.  This new range sees improved durability for heavy duty applications and longer lifetimes when cutting stainless steel, wood, laminate, sheet metal and plastic.
Finally, with our clear and consistent three-line approach to labelling across all product categories, you can quickly and easily find the inserts, fasteners, fixings, foams and any other consumables you might need. This means that you can get the balance right between performance, productivity and price.
Now you have the multiline approach down, explore fasteners and tool accessories below. 
Other Blogs You May Be Interested In