BREAKING WALLS THE EASY WAY
The new TE 500-AVR offers best-in-class power-to-weight ratio and Active Vibration Reduction (AVR) for wall demolition hammers
There's nothing more satisfying than smashing through a doorway opening, clearing a wall of tiles or chipping away old plaster. But if you are doing it all day, it can get a bit heavy on the arms or risky when it comes to vibration.
With the new TE 500-AVR Wall breaker, that's no longer the case.
Our team of research and developers have reduced the hand arm vibration value to just 6.8 m/s2 while significantly increasing power. Coupled with the TE DRS-B Dust Removal System and Hilti vacuum, you can safely get the job done and save on the clearing up!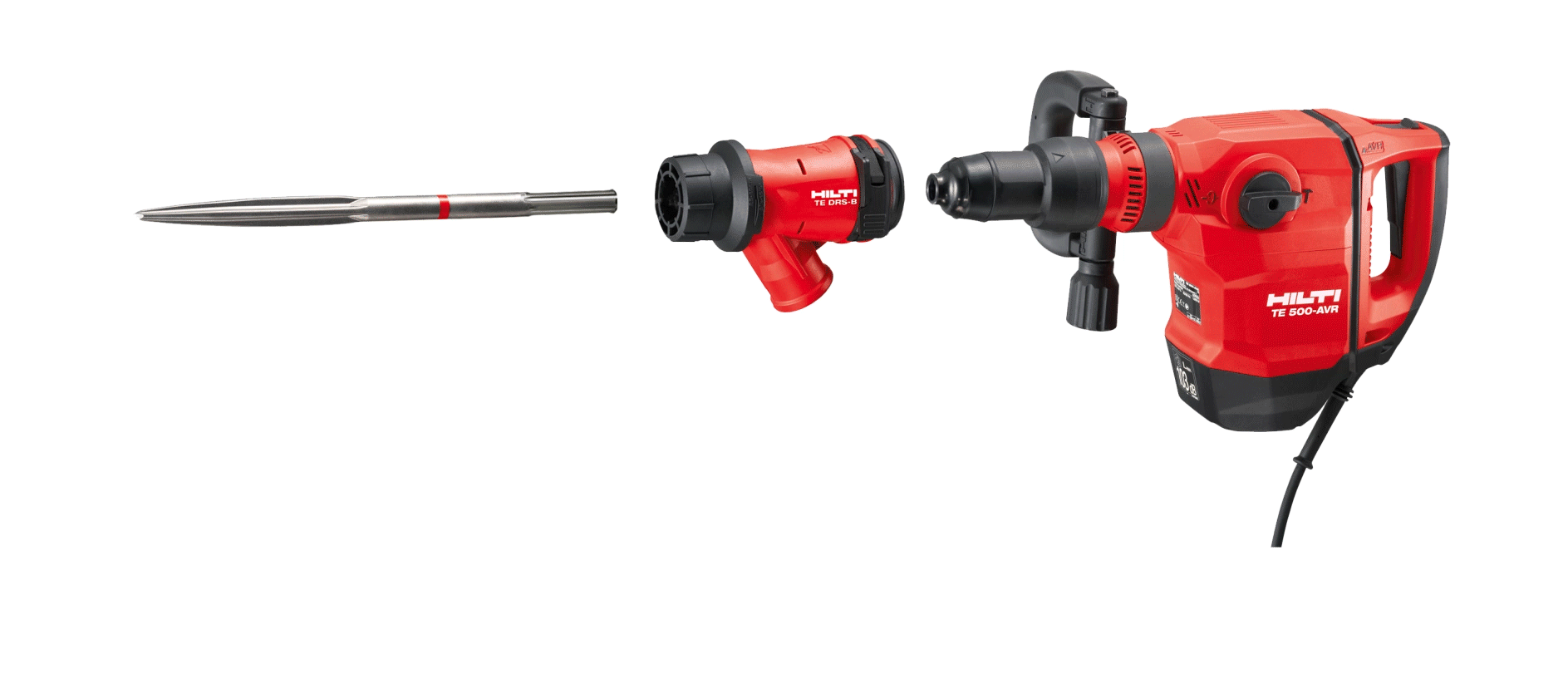 Watch the TE 500-AVR demolition hammer in action
Select the right demolition hammer for you
The right tool for many applications