HOW TO DESIGN FOR POST-INSTALLED REBAR
Rebar design guidelines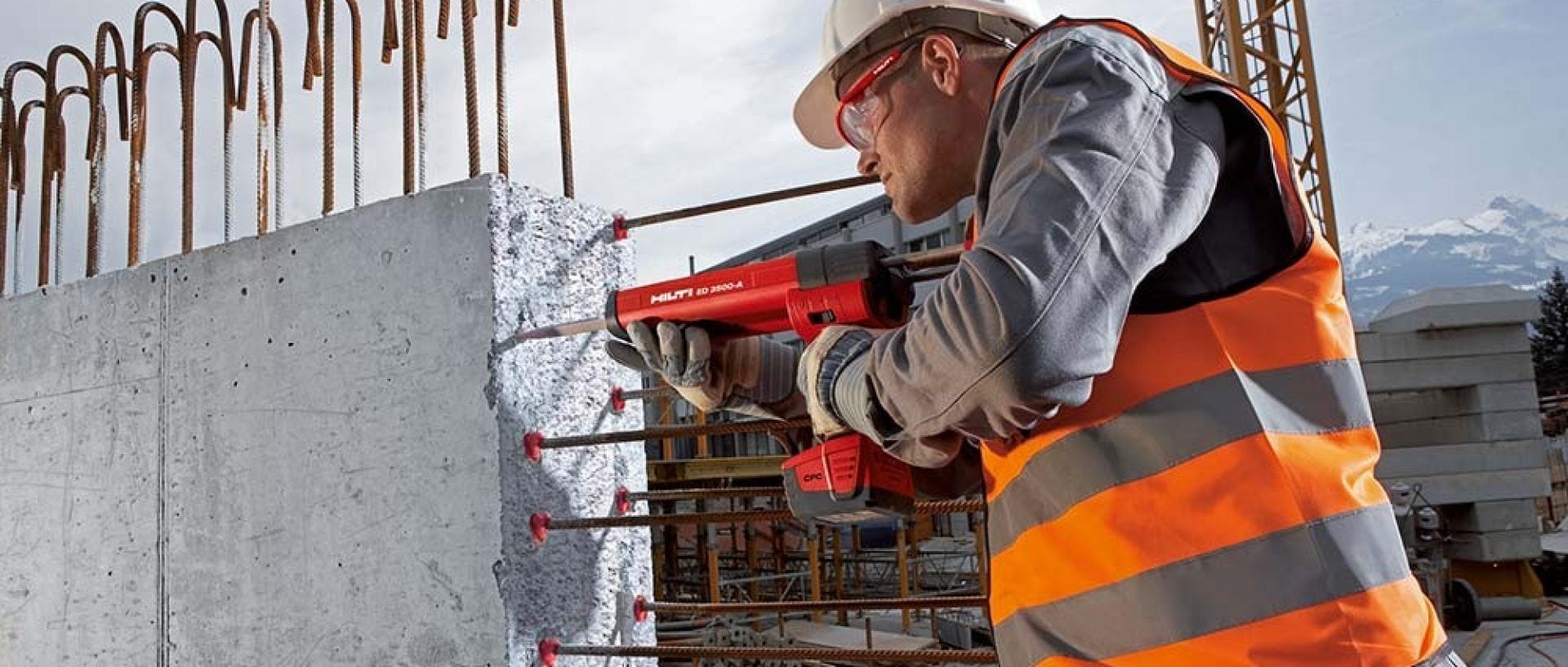 Everything we design is based on Eurocode 2 and TR023.
But at Hilti we've gone even further.
We've created a range of unique design concepts to make building with post-installed rebar and concrete more economical. All based on one simple principle – that our cutting-edge products are so innovative they can fix post-installed rebar in new, improved and exciting ways.

THE HILTI REBAR DESIGN CONCEPTS
We've designed several solutions for post-installed rebar builds, which include concepts to overcome the limitations of structural concrete codes.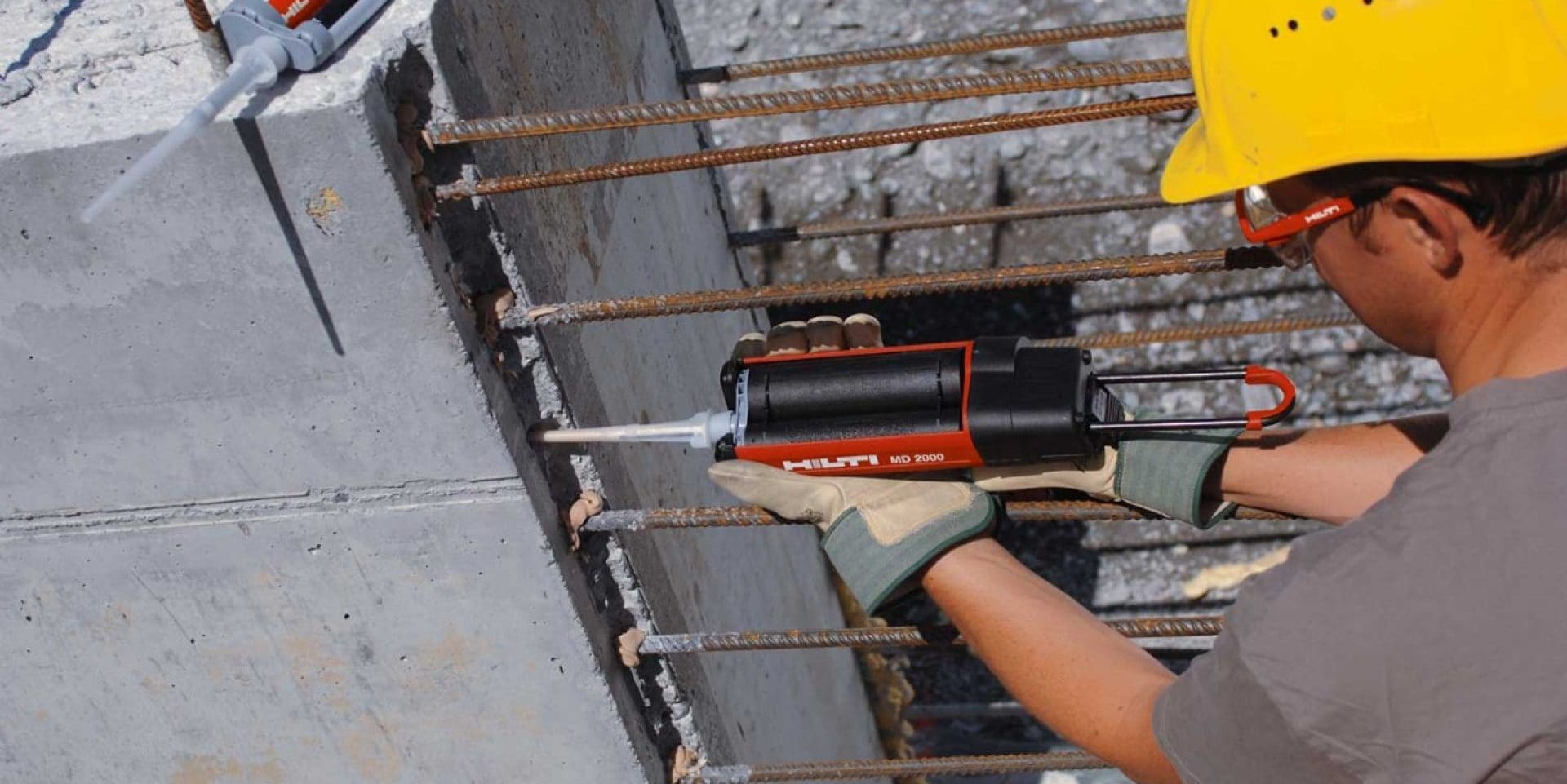 Shorter anchorage length
This is the most common class of applications for post-installed rebars and includes the connection of new components to an existing structure.
According to structural concrete building codes, the bond strength of cast-in bars is limited, even where depth of concrete cover is considerable.
And so, in some areas, such as walls where anchorage depth is often limited, welded transverse reinforcement or hooks are used to compensate for the reduction in available anchorage length.
Our research, along with our partners' research, has shown that the bond strength of bars anchored with Hilti Injection Technology (HIT) adhesive anchors is higher than that of cast-in place bars, provided there is adequate concrete cover.
The Hilti HIT Rebar Design Method takes advantages of this increased bond strength in order to achieve anchorage length reductions of up to 70%, when adequate concrete cover is applied, compared to the figures given in building codes.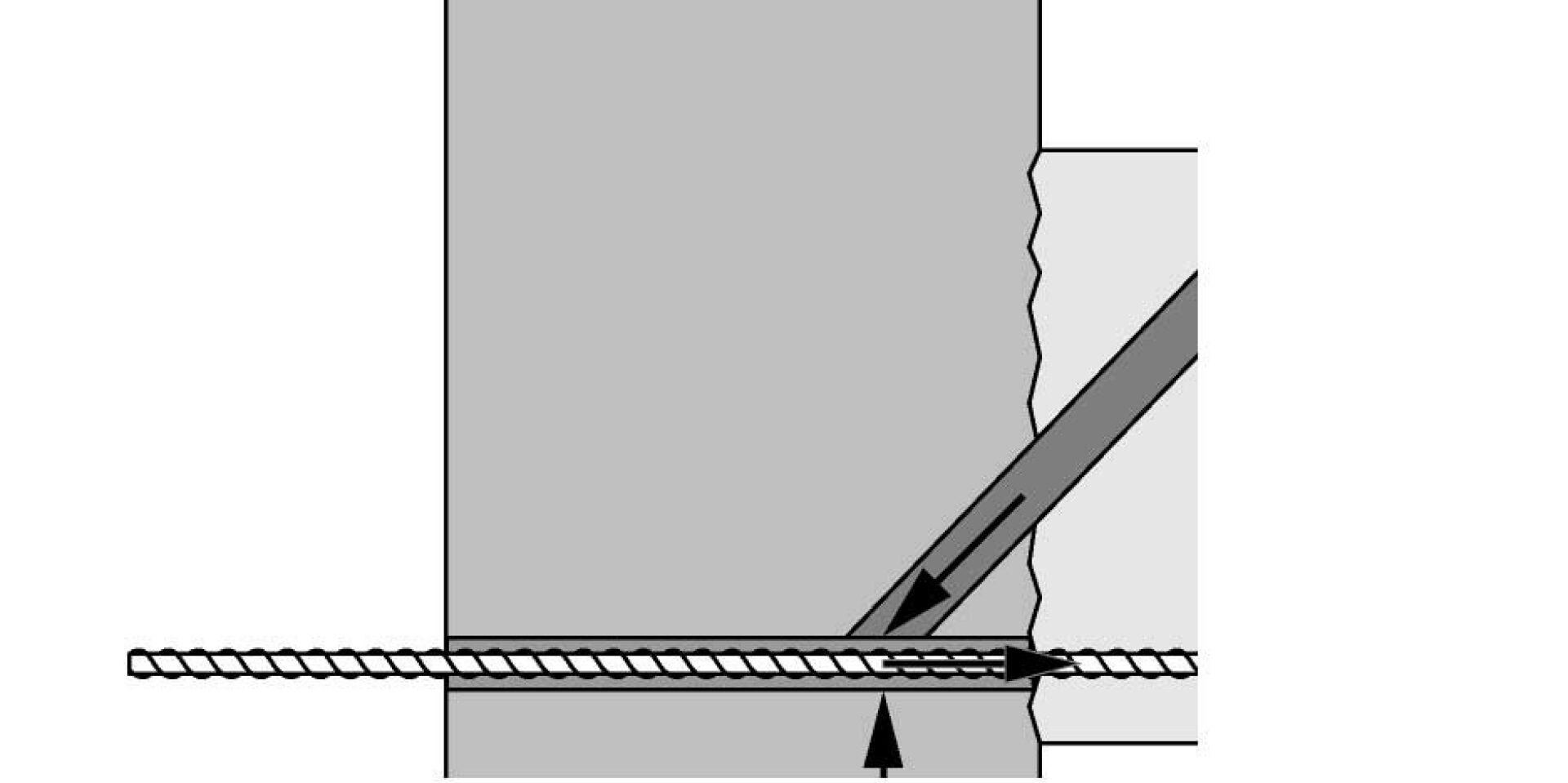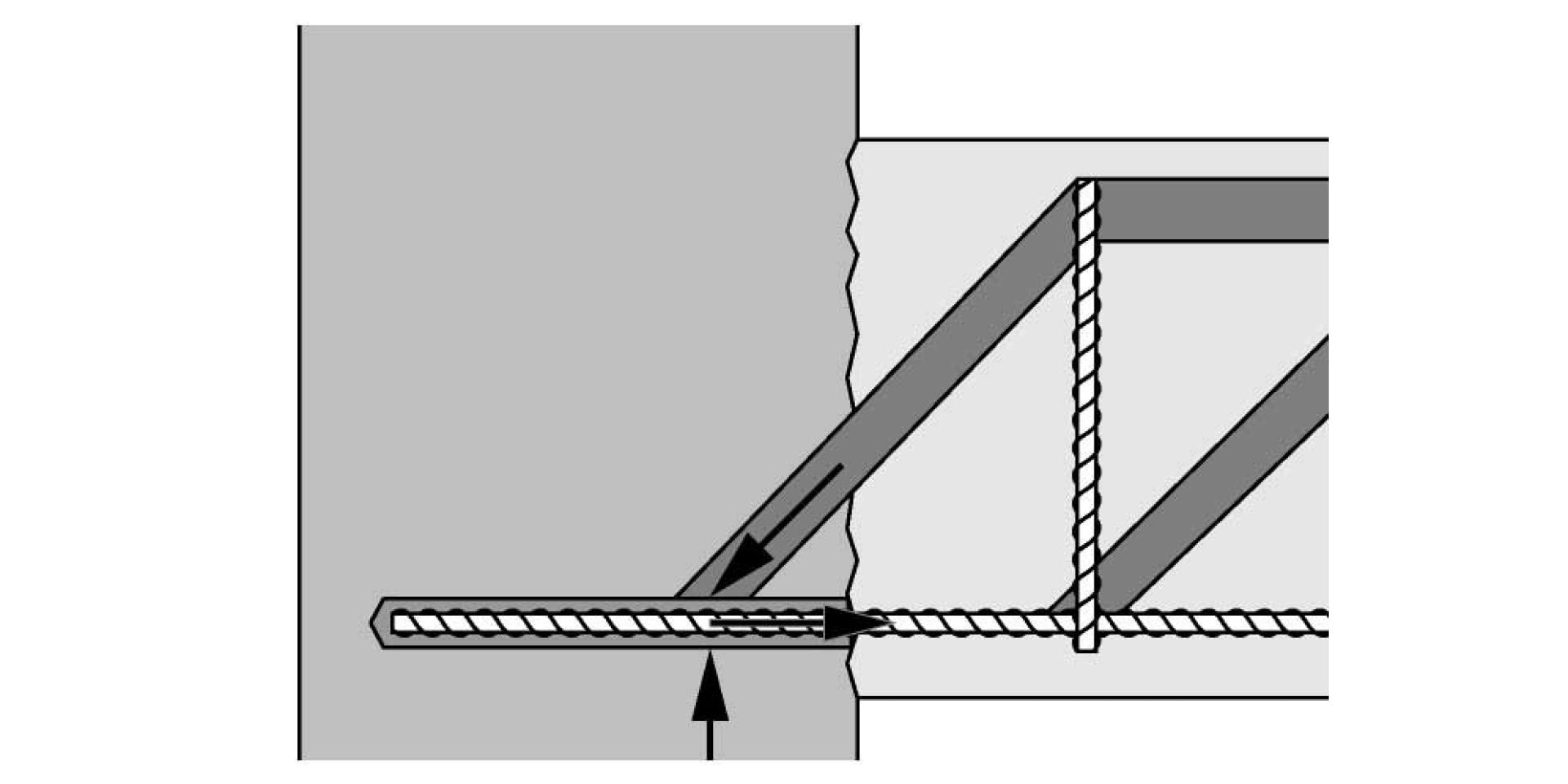 Hilti HIT rebar design method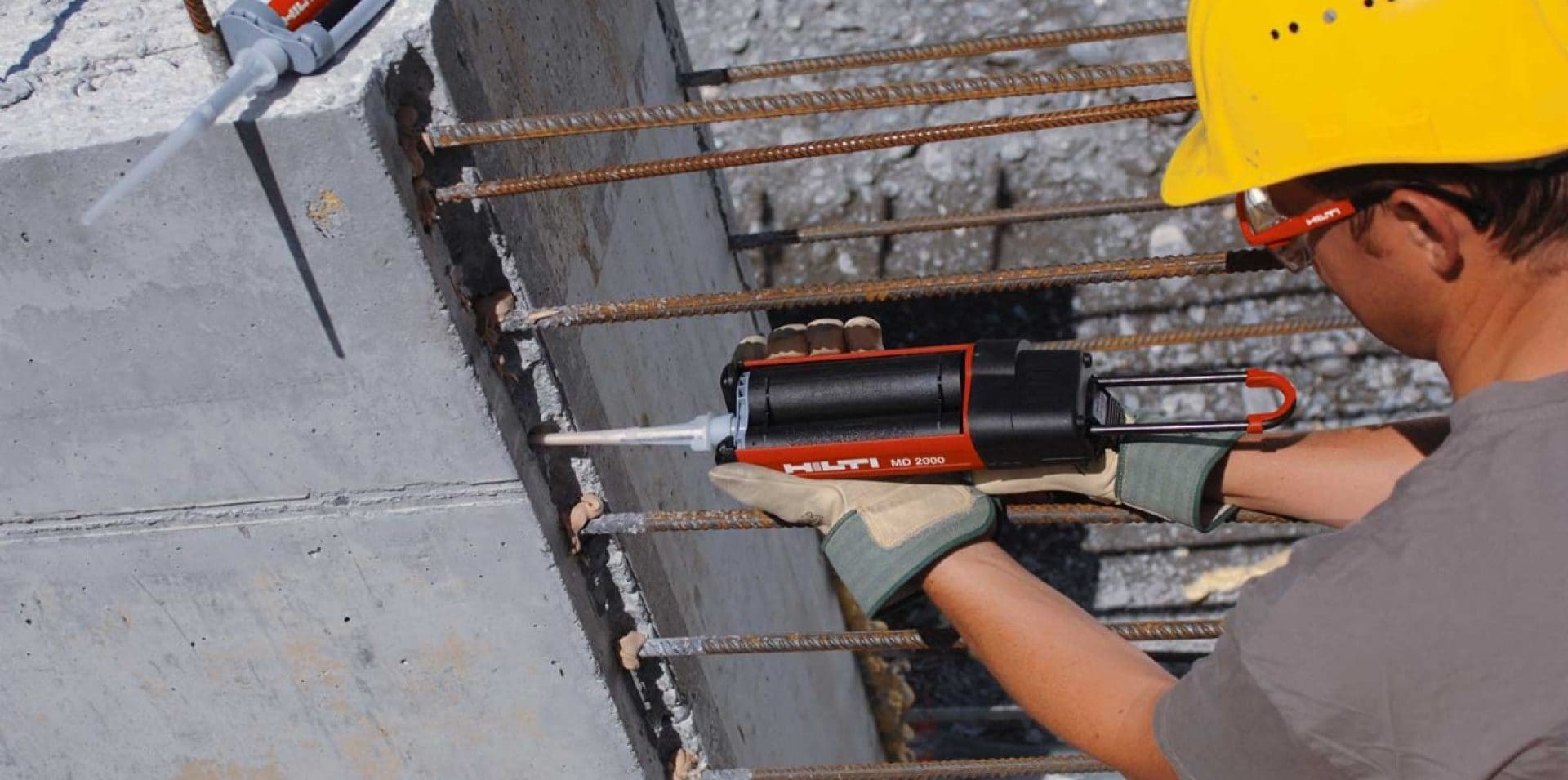 Rigid connections with straight bars
Hooked or bent rebar is needed to resist rigid connections, for instance between slabs and walls, beams and slabs, beams and walls, columns and foundations.
But we've found a solution.
Working with our partners from the Technical University of Munich and the American University of Beirut, we researched how to use straight rebars in rigid connections. Our solution is based on a strut-and-tie model.
Shear reinforcement
Shear reinforcement is used mainly to refurbish and strengthen old structures, including bridges.
At Hilti we've come up with a new and easier way to apply punching shear reinforcement, by putting in anchors from only the lower side of a slab. You can do this using Hilti tension anchors HZA-P, which are bonded into drill holes inclined towards the column, using Hilti mortars.
This is much easier than the traditional method of post-installed punching shear reinforcement, where both the lower and the upper sides of the slab are worked on at the same time, with holes drilled through the slab. This can be difficult to do as you have to remove the slab's cover and in most cases the upper side is not accessible for work.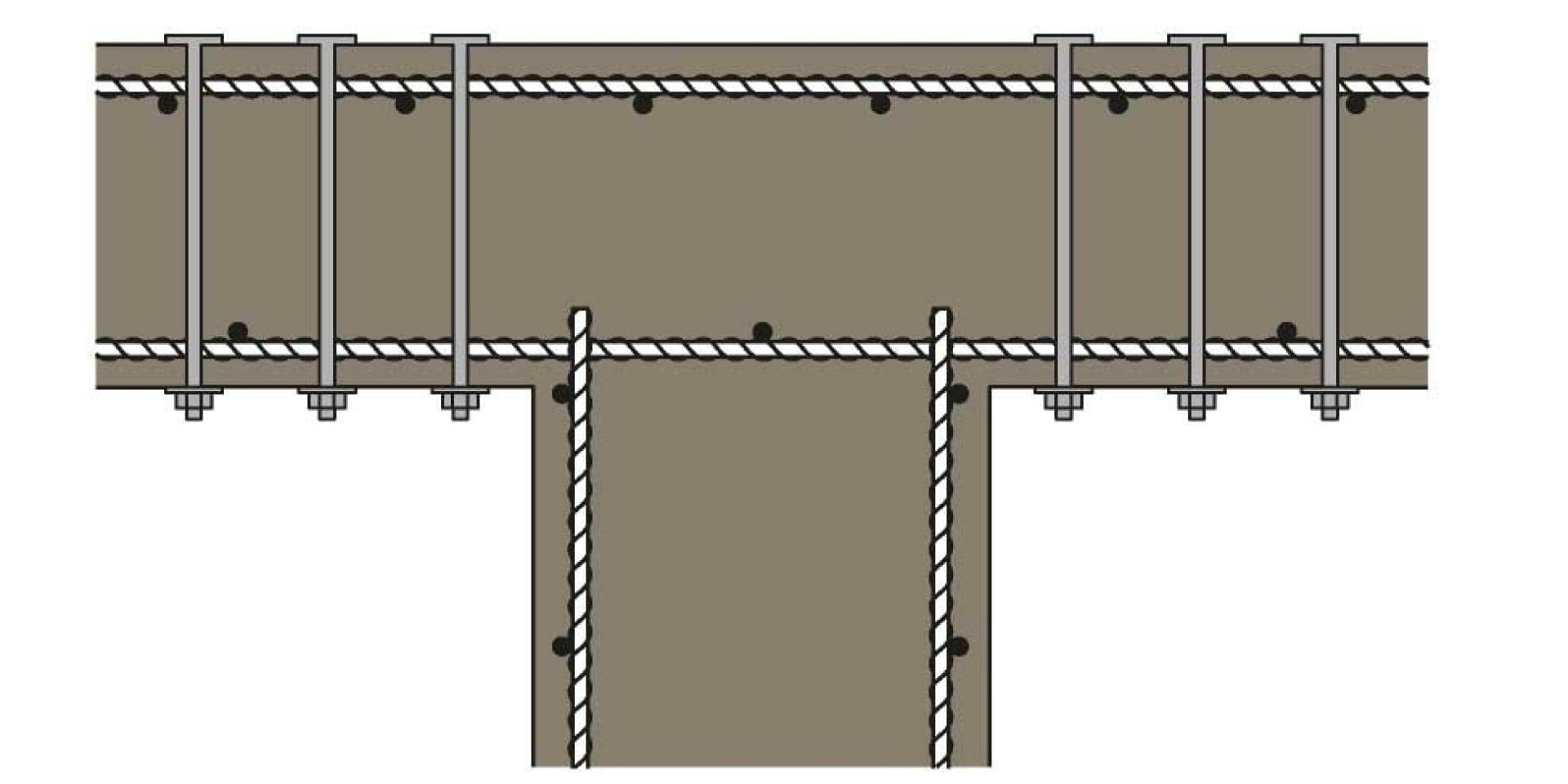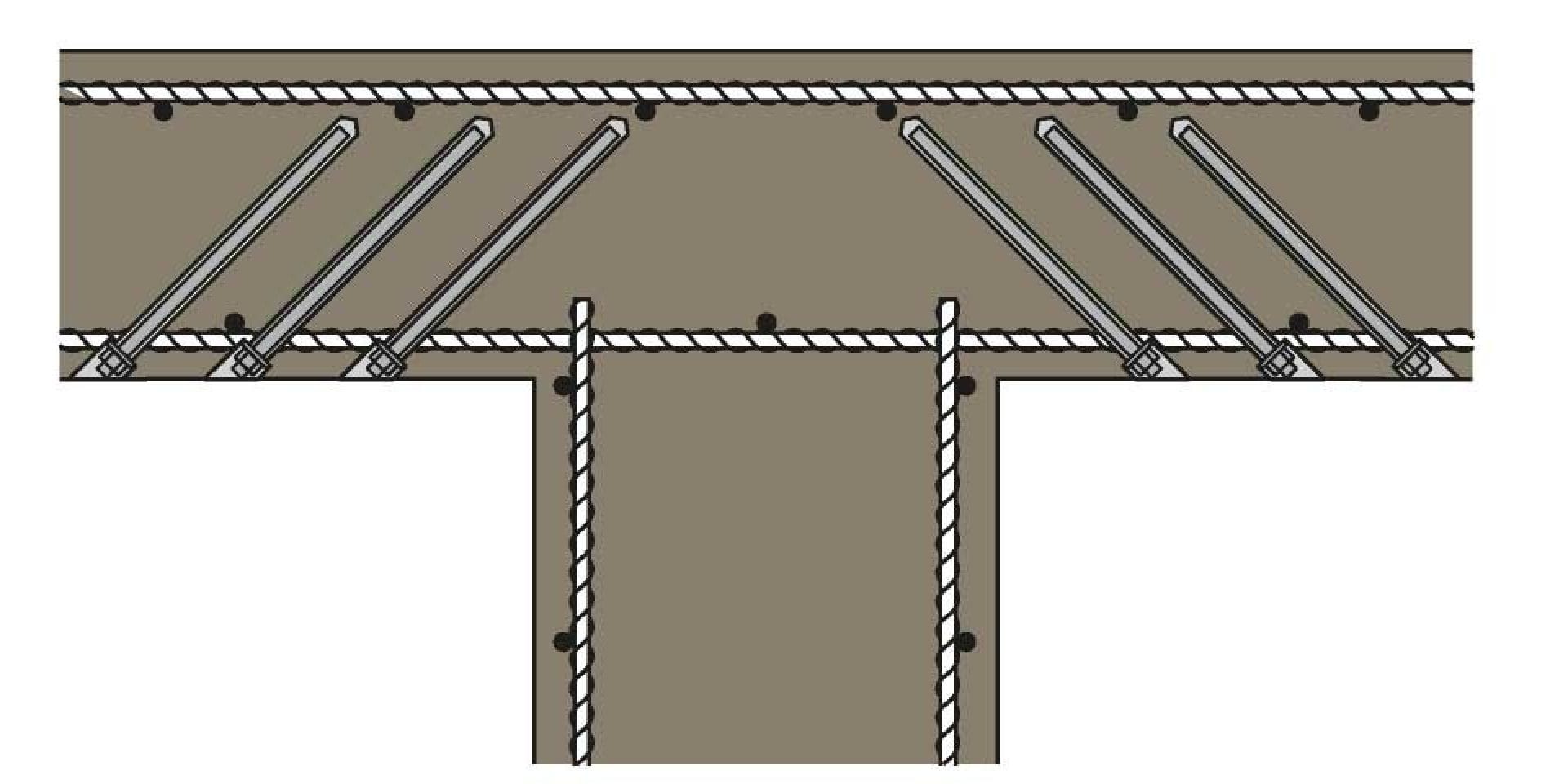 Concrete overlay
At Hilti we've developed unique shear friction solutions for bridge deck overlays.
A new layer of concrete is often applied to existing concrete to strengthen or repair a structure. A critical part of these designs is the transfer of internal stresses across the bond interface between new and old concrete.
We've developed a design method to work out the effective shear transfer for these builds – taking into account cohesion, friction and shear resistance of the shear reinforcement positioned across the interface. Its advantages are:
Simple and reliable application to a variety of cases
Monolithic structural component behaviour assured
Shear forces are reliably transferred even if the interface is cracked
Wide range of applications
Reduce requirements for anchorage length