NURON PERFORMANCE
With the new 22 V Nuron battery system you can operate over 70 tools for light to heavy-duty applications. Nuron batteries and devices are designed to handle even the most challenging tasks, with no need for cabling.
While in the past, a range of different energy sources and systems have been used for light, medium and heavy-duty applications, Nuron delivers maximum battery performance on a single battery platform. It means you can benefit from less complexity and more flexibility in your fleet of tools.
More power for your projects
performance
as existing 22 V Hilti batteries
performance
in many of our new Nuron tools
when it comes to handling
different battery platforms
Full power for your tool fleet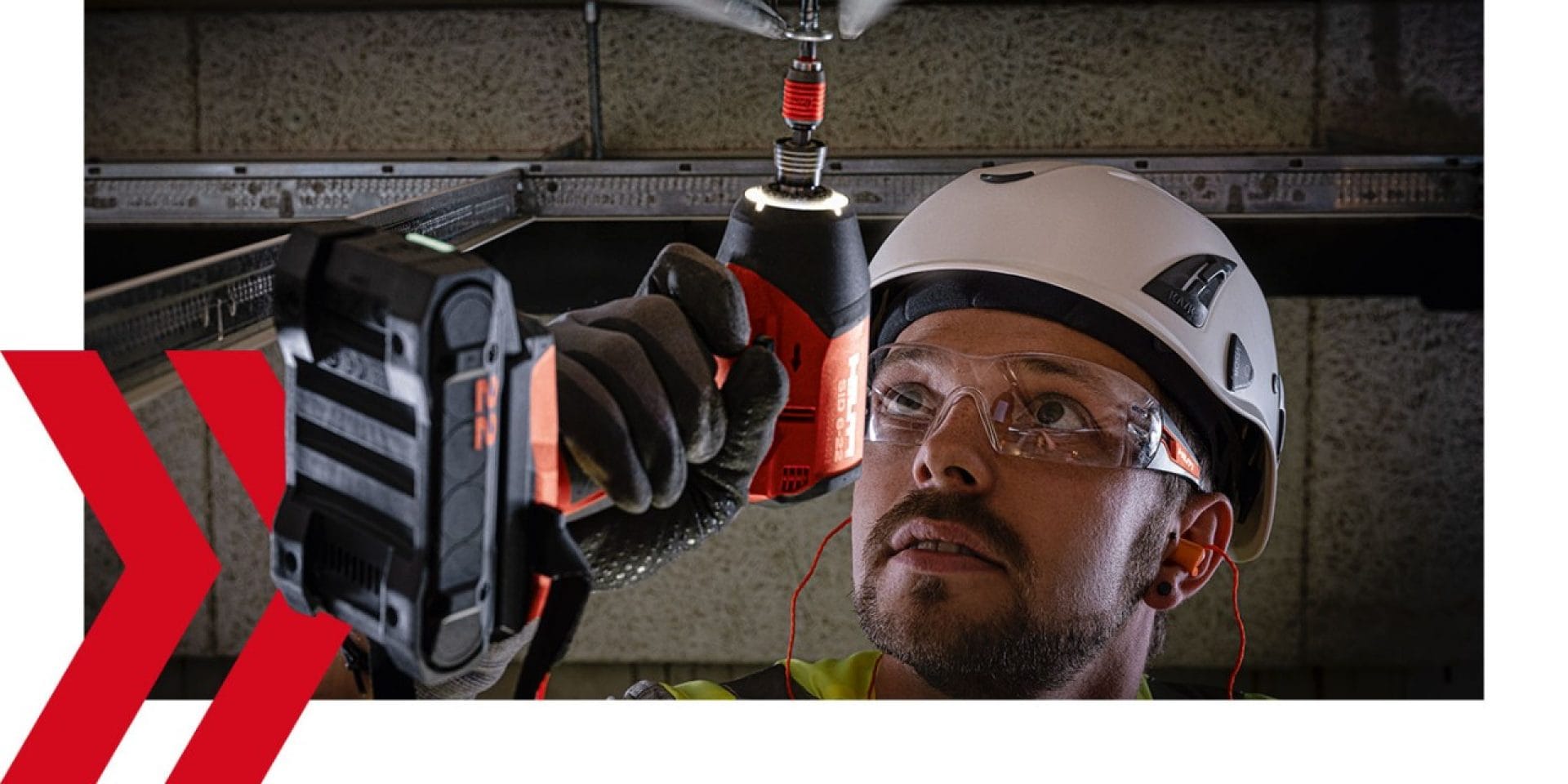 NO CABLES, NO LIMITSThanks to Nuron, it's now possible to do tasks that were impossible in the past without wired tools. This is thanks to the new battery interface which has been completely redesigned and ensures an optimum transfer of power to the tool. With Nuron rechargeable batteries, you always get maximum performance for your work. That means that your teams gain flexibility AND freedom. So there's no longer any need to rely on a multitude of energy sources, including petrol, cables, 18, 20, 36 or more volts. All without losing any performance.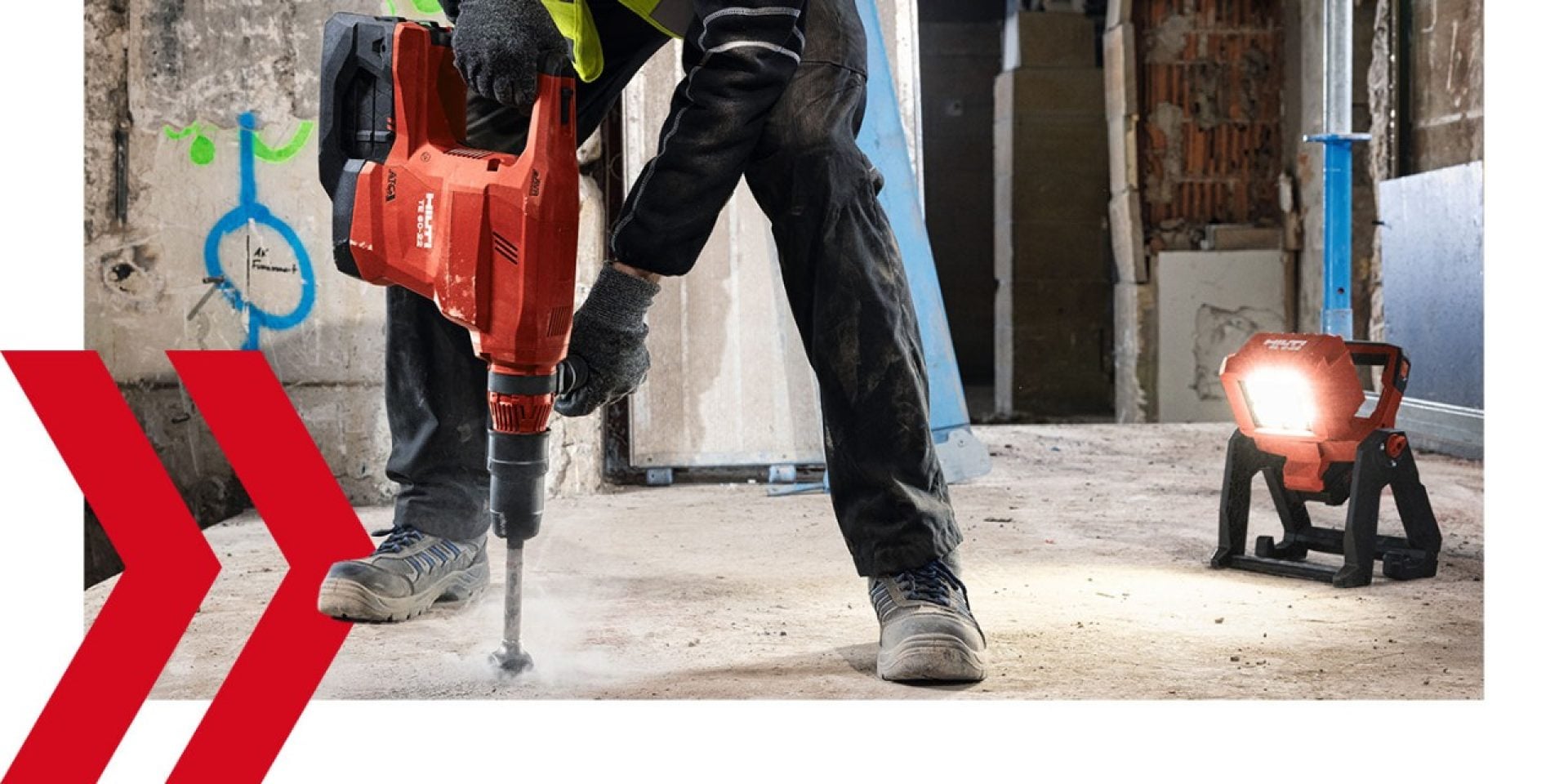 No cables, no compromise
Nuron achieves power that is up to twice that of comparable 18 V and 20 V platforms. For really demanding tasks, such as cutting or lifting concrete, Nuron batteries can be combined in pairs within the same device. But even when it comes to light or medium-duty applications, the power of the platform helps to make more cuts and screwing faster, helping to get things done rapidly.
Even for the toughest jobs
Even powerful Nuron tools such as demolition and combi-hammers, grinders and angle grinders run can on 22 volts, thanks to the high battery capacity on offer. Nuron-powered devices tackle even the toughest tasks thanks to longer battery life and more battery power.
Cuts concrete effortlessly
Where previously a whole tankful of petrol was needed, the Nuron DSH 600-22 cordless cut-off saw manages to cut just as much concrete, but with only two sets of Nuron batteries.
Runs longer on each battery charge
The Nuron batteries and new brushless motor of the SDS Max cordless rotary hammer TE 60-22 last up to three times longer per battery charge.
Clean work
The SC 30 WR-22 cordless circular saw uses Nuron technology to achieve up to three times more speed and up to double the run time, compared to previous models.
Compact design, great performance
The SID 6-22's high speed and torque ensure fast drilling and screwing. The compact, lightweight design also prevents fatigue.
Discover the Hilti Nuron devices
Currently, more than 70 Nuron devices are available, with many more to come.
From connectivity to occupational safety – Nuron offers all these advantages
Maximum power is by no means everything – with Nuron, you can make your projects ready for the challenges of the future. Read below to discover what other features Nuron has to offer.
Nuron brings these innovations to your industry

The Nuron battery system has been designed to meet the needs across a wide range of applications – from dry construction to industrial installations. Read on to find out how to best use Nuron in your field.
Structural & Civil Engineering
Nuron makes it possible for you to undertake heavy-duty applications without petrol or cables. The new battery interface offers you the performance of a mains power supply unit.
Heating & Air Conditioning
Maximum performance with optimised weight: the improved Nuron tools facilitate overhead work and installations of all kinds. Thanks to the analysis based on data, you always know which devices are in use.
Steel & Metal Construction
With up to twice the performance of existing battery-powered tools and offering improved ergonomics, our Nuron tools are perfectly suited to steel and metal work.
Interior Finishing
Whether it's grinding, cutting, sawing or overhead work, the robust batteries and ergonomically improved Nuron tools protect your employees - increasing their working comfort.
Electrical Engineering
Thanks to having just one platform, you can operate a large number of the devices you need every day using a single battery system. This reduces charging pauses and increases your productivity as well as flexibility on site.
Energy & Industry
Effective when working with steel, concrete or masonry. Thanks to Nuron, your employees in the field of energy and industrial plants can work safely and ergonomically - without compromising on performance.
Get maximum power on one platform. To find out how you can easily convert your current projects to Nuron, contact us directly for a personal consultation.