Construction exoskeleton takes the load when working overhead
We spoke to Swedish building and construction company, Peterson & Hansson about how the EXO-O1 is supporting their workforce
Overhead work is common on construction sites and the effects of injuries caused by this can be significant to both workers and businesses. Employees risk damage to their health, wellbeing and income if time off work is required and in turn, businesses suffer the financial impact of days lost and a reduction in productivity. 
Our innovation, developed in partnership with medical technology company Ottobock, is a wearable exoskeleton designed to help support construction workers. The EXO-O1 provides relief for workers completing such physically demanding tasks such as fixing plasterboard to ceilings. This is something that Peterson and Hansson takes very seriously.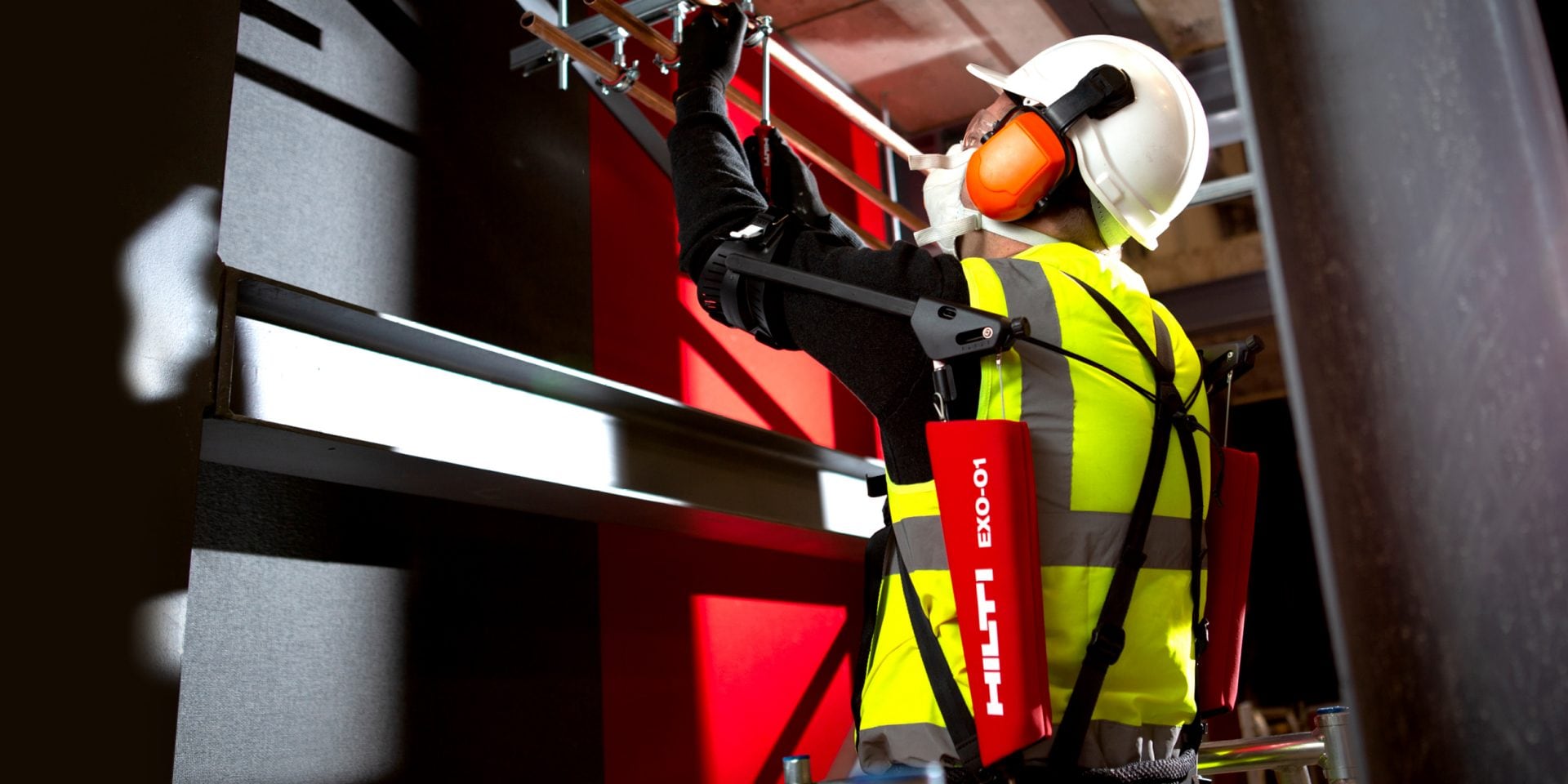 How the EXO-01 is supporting Peterson & Hansson
We are proud to be supporting Swedish building and construction company, Peterson & Hansson, in its mission to protect its workforce from damaging musculoskeletal injuries, with the supply of two of the very first EXO-O1 overhead exoskeletons in Sweden. 
Per Thorén, carpenter and safety representative at Peterson & Hansson told us, "the health and safety of our workforce is imperative to us. Employees frequently need to work in challenging positions - such as above their heads – for projects that span weeks, sometimes months at a time." 
Work like this can strain employees' upper limbs leading to fatigue or injury. Per Thorén continues, "the decision to purchase the EXO-O1 is an attempt to tackle these challenges. We could see the benefits and additional support it would provide our workforce and in turn, keep injuries and days lost to a minimum, as well as business productivity up." 
Watch the full interview with Peterson & Hansson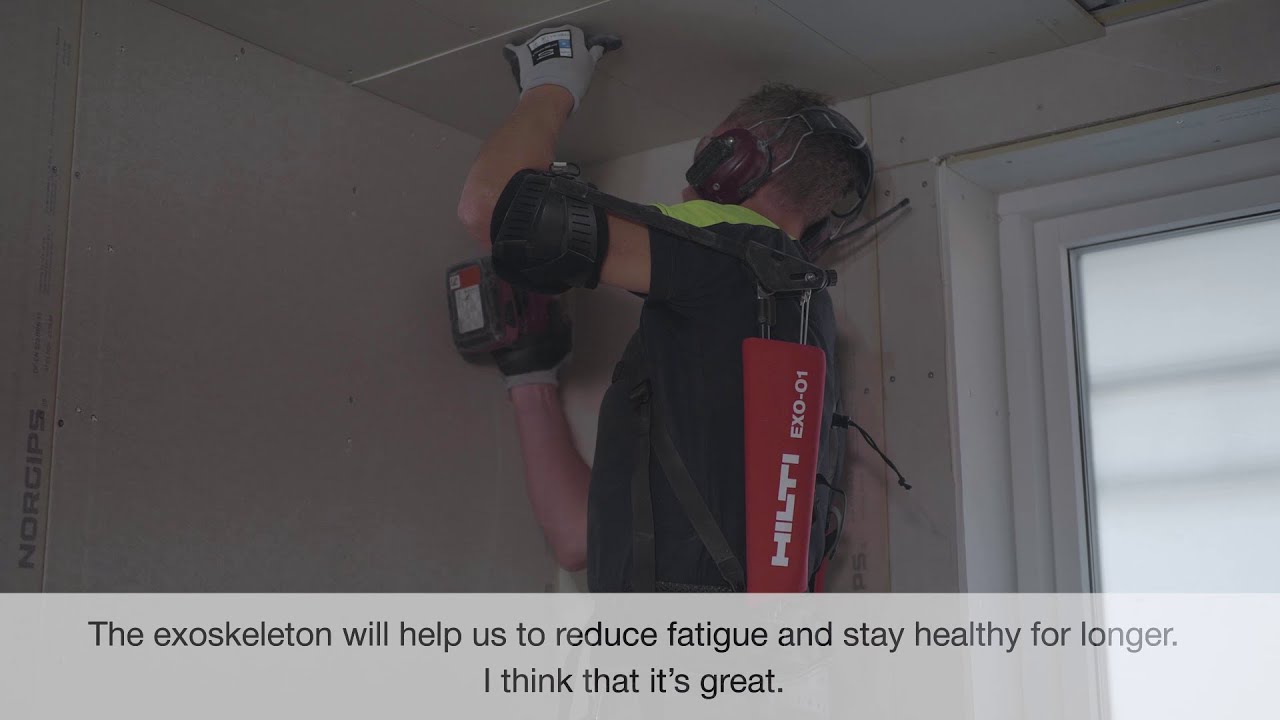 "Our employees have been using the EXO-O1 for 3 months now and have commented on the significant improvements that they have felt in their shoulders by the end of the day."
The EXO-O1 overhead exoskeleton takes the load placed on the arms and transfers it to the hips via arm supports, using sophisticated mechanical cable and pulley systems. The EXO-O1 is a passive model, which means it doesn't need an energy supply to function. It features adjustable strength settings, which enables companies to support diverse workforces. The easy-to-use adjustments ensure both a perfect fit for the user, as well as the possibility to share EXO-O1 within teams. 
The benefits the EXO-O1 has brought for the Peterson and Hansson workforce shows the positive impacts of working with the exoskeleton support. A Hilti Account Manager further explains, "Our system has been shown to reduce peak muscle load and relieves shoulders by up to 47 percent. So, we are confident that we can improve productivity and safety for other like-minded businesses and their workforce with this advanced technology."